Asus Has Some New X48 Motherboards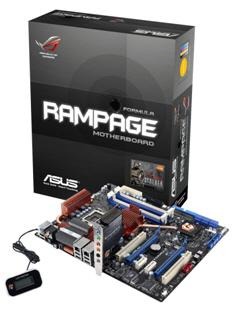 There are two, the P5E3 Premium WiFi-AP @n, and the Rampage Formula motherboard. They both feature the X48 chipset with the ICH9R Southbridge and Intel Fast Memory access, they both also accept Core 2 Extreme, Core 2 Quad, and Core 2 Duo processors, they both have dual gigabit Ethernet, 8-channel HD audio, and system bus' up to 1600MHz as well as DDR3 support.
Where they differ is what makes them interesting, with the P5E3 featuring wireless N technology and support for up to 2000MHz DDR3. This board also has 3 PCIe x16 slots with support for CrossFire, 6 SATA ports with RAID support, and 2 eSATA ports as well. Special Asus features for this board include Asustek EPU (energy processing unit), Asustek Express Gate, Asustek third gen 8-phase power design, and then Asustek WiFi-AP @n.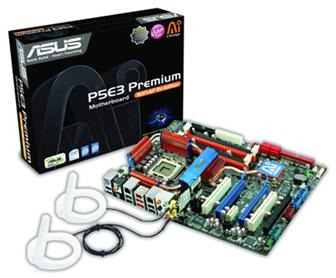 The Rampage Formula board only supports up to 1200MHz DDR3 and only has 2 PCIe x16 slots, and still supports CrossFire, it also loses the eSATA ports, but still has the RAID supported 6 internal SATA ports. For Asus features it has the EPU, Extreme Tweaker, a Voltminder LED, and SupremeFX II.
[via digitimes]