ASUS has tossed a new laptop onto the market during IFA 2015 called the GX700 and the machine is a beast. It's aimed directly at the gamers out there who are willing to pay for the most powerful portable gaming system in the land. ASUS is still a bit coy specs for the GX700 so we don't know everything about it just yet.
What we do know is that it has a water cooling system that is presumably housed in that big container that sits on the rear of the machine like a docking station. When docked we are thinking that the machine can be over clocked to high heaven, but runs at normal speed with normal cooling on the go.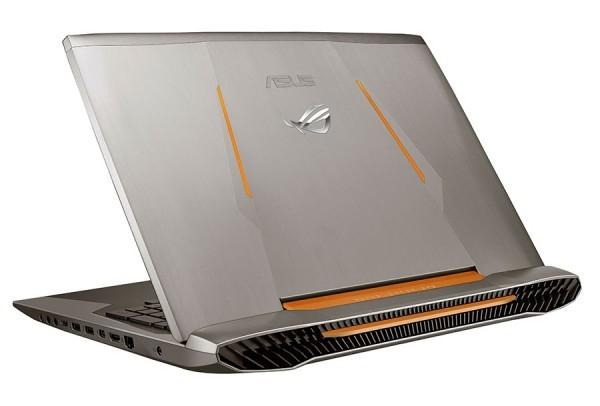 One of the key aspects of any gaming rig is the video card, this is one thing that Asus is mum on. All we know right now is that it will have an NVIDIA GeForce GTX graphics card, but exactly which one is TBD. Asus also tossed out another gaming rig (the one in silver color) called the ROG G753 with a 17-inch screen, Intel Skylake processors, and various graphics options.
The GPUs available include all the way up to a GeForce GTX 980m. CPU options on the G752 include up to the Core i7-6820HK unit with 64GB of DDR4 RAM.
SOURCE: ASUS