Asus Eee PC - Delayed until early October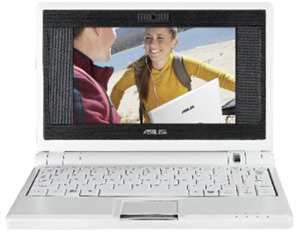 If you were hoping to get your grubby hands on one of the new Asus Eee PCs that was rumored to be coming out this week, you'll be sorely disappointed. You can expect to wait at least a couple more weeks for the tiny notebook.
According to AllAsus.com, you can preorder all of the available models, however, they won't be shipping until "early October." Unfortunately, that's about all we have to go off of right now.
From what we've seen of it so far, it looks like it should be worth the wait. After all, it's a decent notebook for $200.
Asus Eee PC slated for October release [via crave]