Asus Eee PC 8.9-inch model - now you can open your eyes wide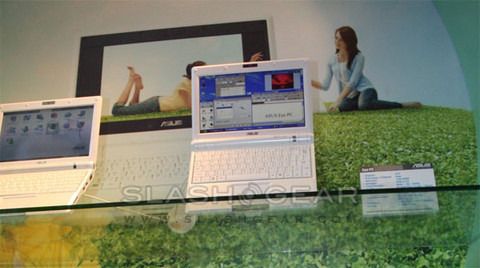 As we saw yesterday, Asus has a new Eee PC model out with an 8.9" screen. The resolution for the screen has also been upped to 1024x600 meaning you'll have to squint a little less now. As for its storage, Asus said it will be available with SSD up to 12GB.
The only other upgrade our own Milena was able to report on was an increase in touch-pad size. Still, a larger screen for many is just enough to push them over the tipping point into purchasing an Eee PC so that's a pretty major upgrade. If you didn't notice already, look at the pic below and you'll see that another difference is that the thick black bezel is gone from the new larger model.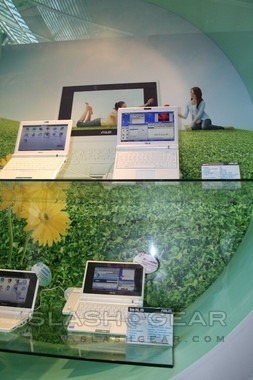 Personally its still a toss up between this and the CloudBook, I'll have to wait until I'm able to get both of them in my grasp before I make a decision though. What about our readers though? How many of you now have intentions to purchase one of the new 9" Eee PC's?