Asus Eee 1215N and 1201PN info surfaces in Italy [Updated with NVIDIA comment]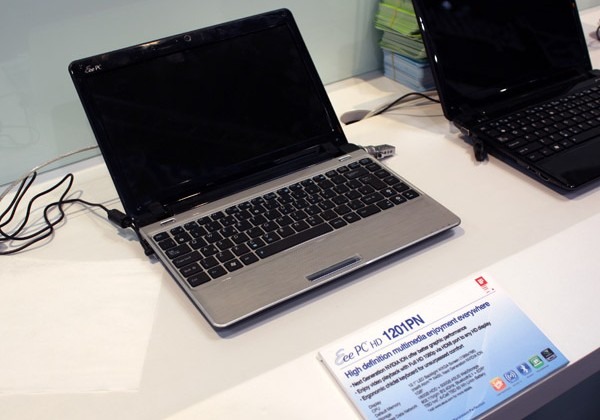 I mentioned earlier this morning that rumors were surfacing that the Eee 1201PN netbook would offer next generation Ion without using Optimus tech. More information on the 1201PN and another netbook called the 1215N has surfaced in Italy.
Update: According to NVIDIA, "ASUS decided to use the same motherboard without Optimus to go to market and launch Optimus later with the same design and a dual core CPU" – thanks Laura!
According to Notebookitalia, the 1201PN netbook will use next generation Ion and will not have Optimus tech. The publication claims the machine is set to launch on May 10. A more interesting netbook is also being talked about called the Eee 1215N.
The machine uses a new dual core Atom processor and uses Optimus tech along with next generation Ion. The machine is said to land in June. There is no word on pricing for either of these machines.