Asus announces Chrome OS tablet alongside refreshed Chomebooks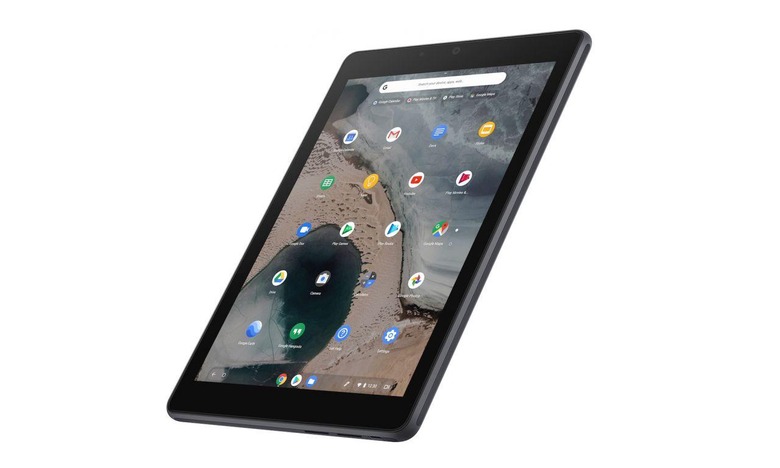 Chrome OS has been most successful in schools, powering low-cost, reliable devices for students. Asus has produced several Chromebook models aimed at the classroom, and now the company has updated its lineup with an interesting new addition: its first Chrome OS tablet. With a 9.7-inch touchscreen display, the Asus' CT100 seems perfectly geared for younger kids who prefer to touch over type, and it's reinforced to survive classroom abuse.
The tablet is outfitted with a rubberized chassis and the display is covered with scratch-resistant tempered glass, both helping it survive drops and other mishaps. Inside is a Chromebook Hexa-core OP1 processor, 4GB of RAM, and 32GB of storage. There's a USB-C port for charging and Asus claims the 35Wh lithium-polymer battery will last a "full school day" on a single charge, which we assume is in the range of seven to eight hours.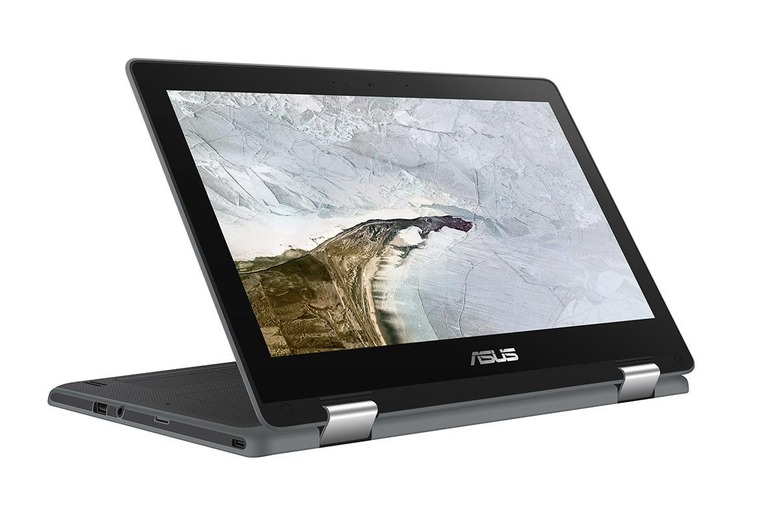 While the CT100 is the newest addition to Asus' Chromebook Education series, the lineup also include a range of updated laptop models. First is the Chromebook Flip C214, a 2-in-1 with a 360-degree hinge, allowing it to act as both a laptop and tablet. The C214 features a 11.6-inch HD display, 4GB of RAM, 32GB of storage with microSD support, and either an Intel N4000 or N4100 Celeron processor. Along with a spill-proof keyboard, two USB-C ports, and stylus support, Asus has relocated the world-view camera from near the display hinge to the bottom right corner under the keyboard.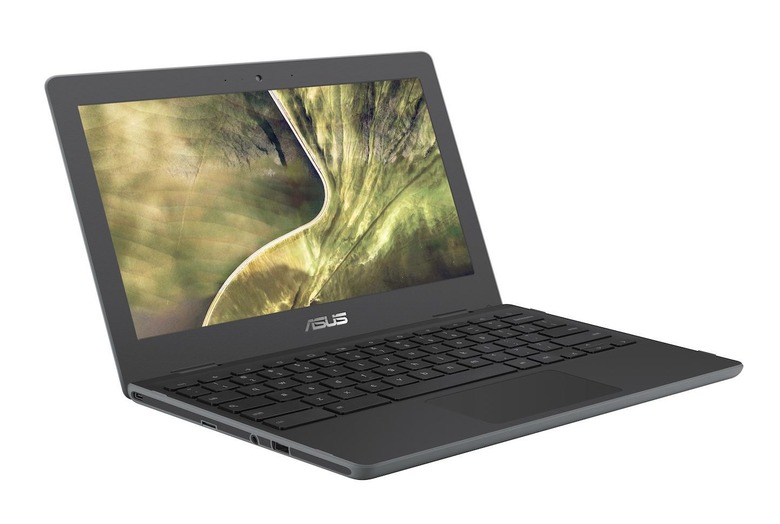 The Chromebook C204 and Chromebook C403 have 11.6-inch and 14-inch displays, respectively, and each use clamshell designs with 180-degree hinges. Both feature dual-core Intel Celeron processors, 4GB of RAM, 32GB of storage, and a combination of USB-A and USB-C ports, plus a microSD card slot. The C204 promises a full-day battery life, while the C403 offers up to 11 hours.
Asus adds that all three laptops are designed to be no bigger than a textbook, making them easy to fit inside a backpack. There's no word on pricing or release dates yet, but it's likely Asus will have more details at next week's CES 2019 show.
SOURCE Asus