Aston Martin Vantage GT8 is a race car gone street legal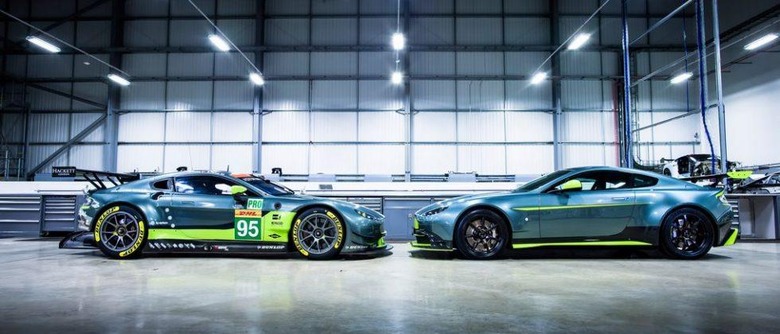 Britain's Aston Martin is the latest to get in on the trend of adapting one of its most aggressive, track-bred race cars into a street legal road car. The company announced the Vantage GT8 this week, a limited edition model of the V8 Vantage that has direct ties to the Vantage GTE, Aston's professional motorsport vehicle. The GT8 has been outfitted with enough body modifications and special parts that it would be easy to mistake it for the real track car.
The most obvious place for Aston Martin to start was with adding plenty of carbon fiber parts to enhance the V8 Vantage's aerodynamics. There's new bumpers on the front and rear, along with a front splitter, fenders, side sills, and a rear diffuser. The quest to reduce weight also led to sport seats that ditch the motorized adjustments, a lithium-ion battery, and polycarbonate rear and side windows.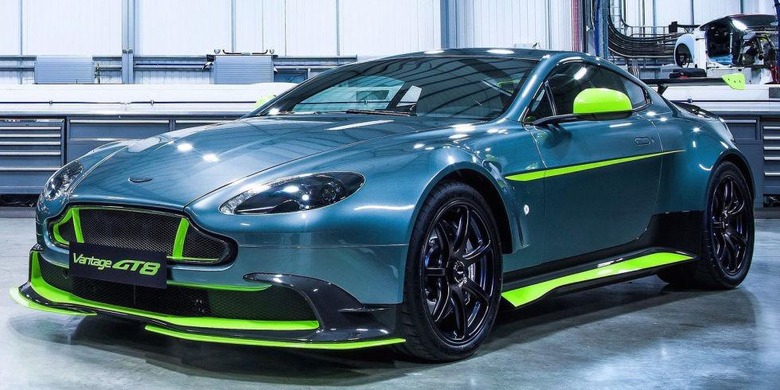 There's also racing-inspired center-lock magnesium rims, paired with Michelin Pilot Sport Cup 2 tires. The engine, however, has not been tuned down in any way. The GT8 features the Vantage's 4.8-liter V8 engine tuned to put out 440 horsepower. The lucky buyers will get the option of choosing to combine that with a six-speed manual or seven-speed paddle-shift transmission.
In the end, the result is the lightest and most powerful V8 Vantage that Aston has ever produced. While the GT8 may be road-safe in the UK, turns out it doesn't meet the requirements to be street legal in North America. That doesn't matter much, as it won't be available in the US at all.
Aston Martin says it will only be limiting the GT8 to just 150 models, each with a price that starts around $235,000. For that amount of money, you're probably getting as close as possible to owning a real race car without having to give up air conditioning and an infotainment system.
VIA Road & Track