Aston Martin celebrates 70 years of Vantage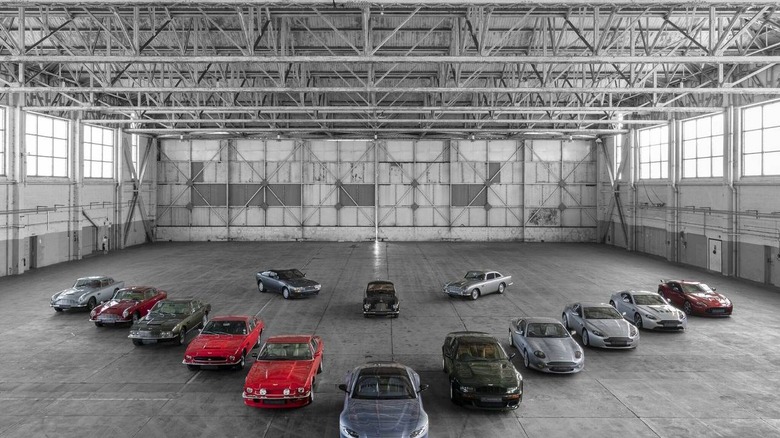 When it comes to British sports cars, a couple of names comes to mind for many, including Lotus and Aston Martin. Aston Martin is celebrating quite a milestone for its iconic Vantage sports car. Aston says that 2020 marks the 70th anniversary of the Vantage name.
Since the Vantage first broke cover in its earliest days through modern versions, more than 36,000 Vantage cars have been handcrafted over the last seven decades. The Vantage family is home to some of the most iconic and desirable cars Aston Martin has made. Aston says that the iconic car is synonymous with pace, power, and style.
Aston Martin Lagonda President and Group CEO Doctor Andy Palmer says that the latest Vantage and Vantage AMR sports cars represent the latest interpretation of what the Vantage word means to drivers around the world. He says that Vantage always stood for engineering ambition, thrilling performance, and exceptional beauty.
The first time Aston used the word Vantage was in 1950 with the debut of the Aston Martin DB2. In its early days, Vantage meant a car with an upgraded engine. In its earliest model, Vantage referred to the use of larger SU HV6 carburetors and a higher 8.16:1 compression ratio in the 2.6-liter Lagonda engine. Those modifications allowed the DB2 Vantage to make 125 horsepower with only around 250 of the vehicles made.
The first time that the Vantage models became visually distinguishable from other cars in the line came with the DB4 Vantage. That car made 266 horsepower and featured Faired-in headlights from the DB4 GT along with bright aluminum trim. This is the version that became iconic and synonymous with James Bond after a later version was used in the Bond film "Goldfinger." The latest iteration of the Vantage uses a 4.0-liter twin-turbo V8 making 503 horsepower.