Assassin's Creed Unity Free For A Week On PCs To Honor Notre Dame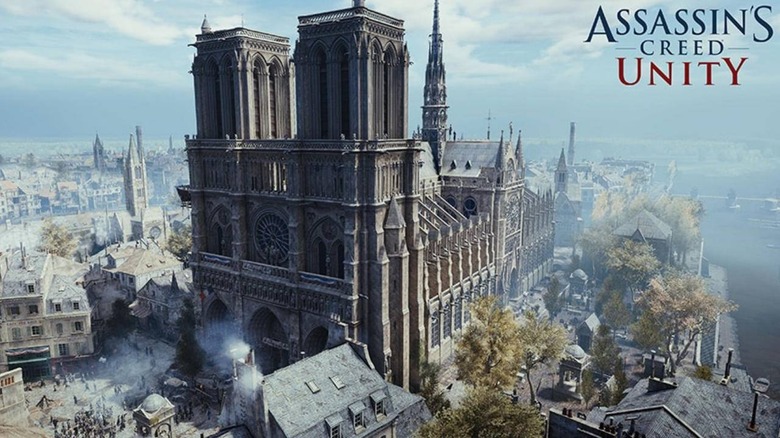 Monday saw one of the world's most historic and most artistic structures succumb to a devastating fire. In addition to the outpouring of emotion and support, the Internet was also flooded with examples of how the Notre-Dame de Paris has influenced the arts and culture over the centuries, from novels such as the Hunchback of Notre-Dame to games like Assassin's Creed Unity. The latter is one of the most recent recreations of the iconic cathedral and now developer Ubisoft is giving everyone a chance to behold the majesty of Notre-Dame, even if only virtually.
Notre-Dame de Paris has transcended religion, nations, and cultures to become one of if not the shining example of gothic architecture. As such, it has also become focus and locus of many cultural works, including video games. In developing the latest installment of its long-running franchise, Ubisoft narrates how it had developed a deep connection with the landmark and the city. And now it's giving everyone who has a PC capable of gaming a chance to make a slight connection as well.
For one week, Ubisoft is making Assassin's Creed Unity available for free. The catch is that it's only possible for it to make that offer on the PC. The game takes place exactly in Paris during the French Revolution and is, therefore, one way to see Notre-Dame up close and virtual.
It won't be surprising if some will see it as a tasteless attempt at product placement so Ubisoft is doing more. It will be donating 500,000 EUR ($565,000) towards efforts to restore and reconstruct the cathedral. It will take a lot of time and won't exactly be the same so this is one of the closest you'll get to the original.
Of course, there might be other ways to experience the grand Notre-Dame, ones with less blood and gore involved. 3D mapping and scans of the cathedral are starting to surface and it might only be a matter of time before some virtual tour of the gothic masterpiece pops up all over the Internet.