ASRock Vision 3D HTPC Gets the Hands-On Treatment in Taipei [Video]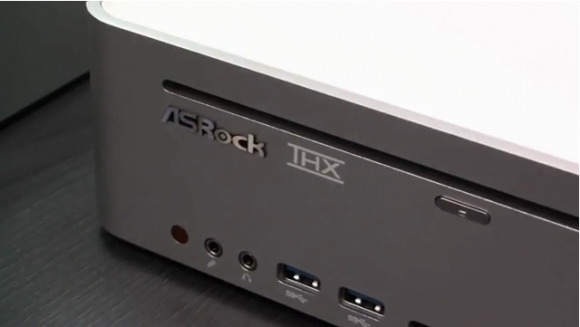 There's no doubt that getting hardware shown off, in any capacity, is something we look forward to. Especially if it's an early sneak peek of something we're still a ways out of getting any official look at. For example, the ASRock Vision 3D HTPC, which is sitting over in Taipei right now just waiting to get unveiled at this year's Computex. And, oddly enough, it's actually pretty good.
Thanks to the folks over at TweakTown, we've got a video that does a pretty good job of showing what this HTPC has in store for those who can wait a little while. It's got an aluminum casing that's probably way too glossy for its own good (not in a bad way at all), and inside there's an Intel Core mobile processor, and a NVIDIA GeForce GPU for 3D Vision graphics.
On the outside of the HTPC –not that there's not enough stuff on the inside to keep us enthralled–, you'll be happy to find that there's 4 USB 3.0 ports, dual-link DVI, 7.1 audio, a Blu-ray drive, and an HDMI 1.4 port. ASRock is aiming to have this HTPC out on the street by some time in July, but if you really want to experience the 3D goodness it proffers, you'll have to pick up NIVIDIA's 3D Vision kit, which has its own software along with the glasses. No pricing yet, either, unfortunately, but that will probably be taken care of here very soon.
[via TweakTown]