Artifact's 'deep-rooted issues' prompt Valve to pause game updates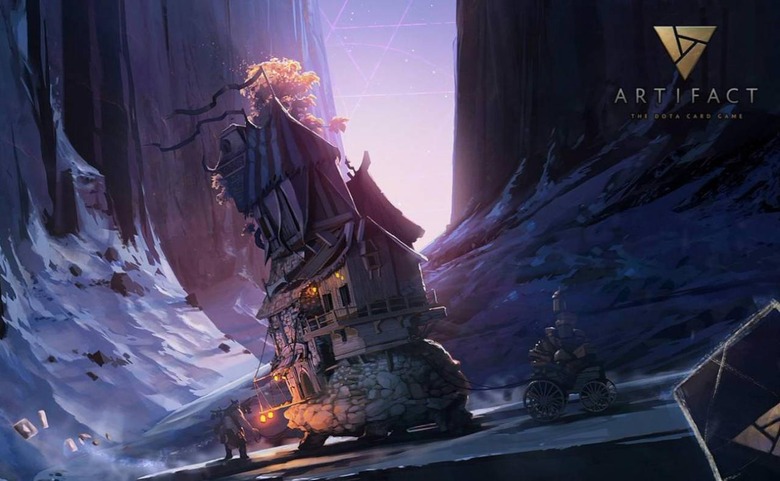 In November 2018, Valve released a digital card game called Artifact that hasn't progressed quite the way it expected. Relatively few players are still playing the game only a few months after it launched, many complaining about microtransactions and other issues that make Artifact less than appealing. Now Valve is back with an announcement: it is pausing game updates to focus on 'deep-rooted issues.'Artifact is a trading card game with a purchase price of $19.99 USD. Though that price is reasonable for a card game, it's not the only expense — players have complained far and wide about the title's microtransactions, requiring them to spend more money in order to build their deck.
In addition to a vast number of complaints about these additional costs, players have pointed toward a number of other issues, citing long play times and other smaller issues as among things that need updated. Despite that, Valve has been slow to address complaints and some players accused the company of abandoning the game only two months after release.
Valve finally broke the silence on Artifact in a post published on late Friday, acknowledging the existence of 'deep-rooted issues' that need addressed. The company didn't name any specific issue it was planning to deal with, however, instead sticking to more vague promises.
Since launch, we've been looking carefully at how players interact with the game as well as gathering feedback. It has become clear that there are deep-rooted issues with the game and that our original update strategy of releasing new features and cards would be insufficient to address them. Instead, we believe the correct course of action is to take larger steps, to re-examine the decisions we've made along the way regarding game design, the economy, the social experience of playing, and more.
The game isn't over, at least according to Valve, but updates are...for now. The company said its 'heads-down focusing' on Artifact's issues will 'take a significant amount of time,' and as such it will stop issuing updates for an unspecified amount of time.