ARMS release for Nintendo Switch: What to look forward to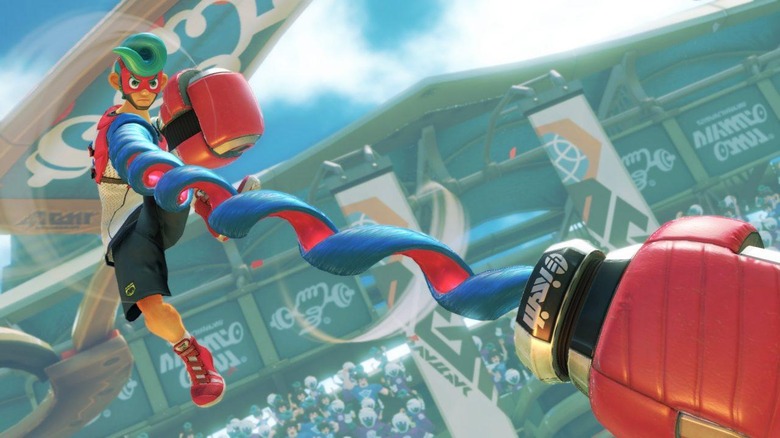 Next week, one of the most intriguing games on the young Nintendo Switch is set to launch. ARMS is an entirely new IP from Nintendo, and thus it took us by surprise when it was announced ahead of launch. Thanks to Nintendo's own multiplayer demo – known as the "ARMS Global Testpunch" – quite a few people have already had the chance to try the game for themselves. In short, ARMS has shown that it's more than just a tech demo for the Switch's Joy-Con controllers.
When ARMS launches on June 16, players will be able to look forward to a variety of single-player and multiplayer game modes. These modes include Grand Prix, which is the main single player portion of the game. In it, you'll fight your way through ARMS' roster of characters until you reach the end – in truth, this is probably the most traditional ARMS game mode out of the bunch.
Things get particularly interesting once you jump into the game's versus mode, which can be played either in single player or local multiplayer. With these, you'll have the option of doing a 2v2 team fight (one of the most interesting modes in ARMS, if I do say so myself), along with Volleyball, Basketball, or Skillshot matches. You also have the option of diving into a 1-on-100 fighting mode, which certainly evokes some Super Smash Bros vibes.
For those who didn't participate in the ARMS Global Testpunch and are unfamiliar with the game, you should know before you dive in next week that it's unlike most fighting games out there. Unlike other games in the genre, which put the combatants in a 2D arena, ARMS shifts the perspective to behind the player character and tasks them with fighting on a fully 3D field. If you're a veteran of the fighting genre, that may take some getting used to, but so far, players seem to like this fresh take.
To get more information on all the different characters in ARMS or to learn more about ARMS in general, you can check out the two videos posted above. The first is a character trailer, while the second is Nintendo's own ARMS Direct, which was broadcast a couple of weeks back. ARMS launches for the Nintendo Switch on Friday, July 16 and will cost $60.