ARM unveils quad-core Cortex-A15 chip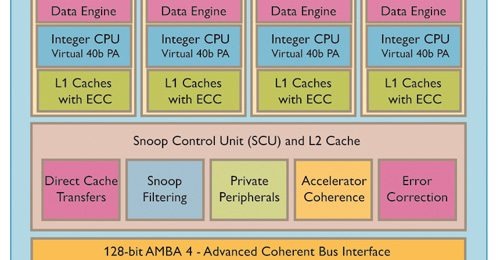 The quad-core chips that you'll find in products like the HTC One X and ASUS Transformer Prime are based on an ARM Cortex A9. ARM has unveiled a quad-core variant that will use the Cortex-A15 architecture. The chip can be clocked up to 2Ghz, is based on a 28nm architecture, and will use comparable power to current A9 processors.
The chip will be a "hard macro" variant, which means it will have fixed specifications. Typically OEMs can tweak "soft core" processors to meet their own requirements, but ARM say that taking this approach will allow them to implement the chips faster, as well as cut down on power usage.
ARM believe that the right balance of power and performance could see the chip powering not only notebooks, but also thin yet fast network hardware. ARM is expected to release more details about the chip on April 18th at the IEEE symposium in Japan. While we won't be seeing these chips anytime soon, the company is hoping to see them ship either in late 2012 or early 2013. We could be seeing the chips making their way into next year's device, and the "hard macro" version could speed up the manufacturing process.
[via Electronista]