ARM officially launches Cortex-A5 MPCore processor for embedded applications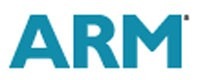 ARM makes processors that are found and a wide range of the gadgets and consumer electronics devices that we use. Today ARM has announced the official launch of its Cortex-A5 MPCore processor. ARM claims that the new processor is the smallest and lowest power ARM multicore processor that can deliver the Internet to a range of devices.
The processor is aimed at use in devices like low cost handsets, feature phones, and smart devices as well as embedded industrial applications. The processor provides an upgrade path for manufacturers currently using the ARM926EJ-S and ARM1176JZ-S processors. The Coretex-A5 promises nearly twice the power-efficiency than the earlier processors could deliver.
Features of the new processor include TrustZone security technology along with NEON multimedia processing engine that was first introduced on the Cortex-A8 processor. The A5 is fully application compatible with the Cortex-A8 and Cortex A-9 CPUs. The new processor is set to be delivered in Q4 2009.