ARM announces 64-bit ARMv8 chip architecture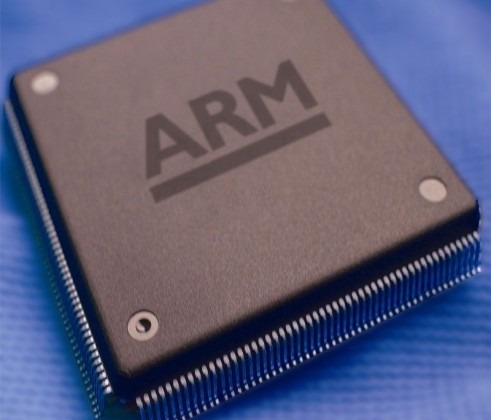 ARM announced today its very first 64-bit microprocessor architecture called the ARMv8. This new chip architecture will help ARM expand beyond mobile devices, putting it in more direct competition with Intel and AMD in the PC and server space. The company's current 32-bit ARMv7 chip architecture and the lack of enterprise software support have hindered its efforts so far.
The ARMv8 will allow chips built on this architecture to handle more data and memory, resulting in overall faster performance. It will also now be able to support platforms like Microsoft's Windows and Apple's Mac OS, which are both 64-bit. Additionally, Microsoft has already announced that it is developing Windows 8 versions that will be compatible with the new ARM 64-bit chip architecture.
However, it may be awhile before ARM partners start incorporating the new chip architecture. Specifications have already been made available to manufacturers with details of full-scale ARMv8 processors due in 2012. Actual enterprise products and systems using the chips most likely won't ship until 2014.
[via ComputerWorld]