Arlo Ultra now available for that premium 4K peace of mind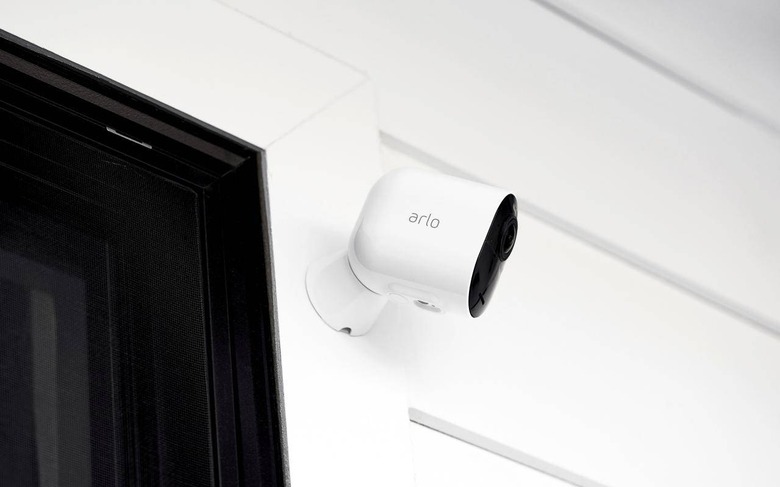 Security cameras are not that new and are no longer just for businesses and mansions. Smart homes are starting to also become smarter at security but many DIY security cameras only offer standard or Full HD resolutions to cut down on storage, bandwidth, and price. When it comes to security and peace of mind, however, you can't really afford to be cheap. The new Arlo Ultra promises to be worth every penny with a 4K HDR wire-free camera that brings out all the details, including the ones you'll need to chase down culprits.
Let's face it, you probably wouldn't expect "4K HDR" to be used in the same line as a security camera. Unlike with regular cameras and displays, however, that resolution has less to do with beautiful video but with detail. With that high a resolution, the Arlo Ultra can let users really zoom in on faces and hard to see details like license plates. The camera also boasts of a 180-degree diagonal field-of-view which, while not as impressive is a horizontal FOV, is still more than what many security cameras offer. Dual mics also make two-way audio a breeze without the breeze muddling the audio.
Despite the power, the Arlo Ultra promises to be simple to install. You can practically place it anywhere thanks to its wireless and weather-resistant design. Rechargeable batteries and a magnetic charging cable solve the problem of cable management.
Part of the Arlo Ultra's work is the Arlo SmartHub that comes with the camera. The company's proprietary ArloTF two-way radio frequency is what allows the camera to have better battery life and range compared to Wi-Fi smart cameras. The SmartHub is also where you'll want to store your 4K videos if you don't want to pay extra for cloud storage.
At $399.99 on Amazon and Best Buy, the Arlo Ultra easily comes off as the company's premium security offering. In addition to the Arlo Ultra itself and the SmartHub, that price includes a one-year subscription to Arlo Smart Premiere (a $120 value). The subscription offers AI-powered recognition and alerts, e911 access, and cloud recording for up to 30 days or rolling storage. Do note that the subscription only covers 1080p or lower video and 4K cloud storage is available as an add-on.