Arlo Pro 3 home security camera system gets HomeKit support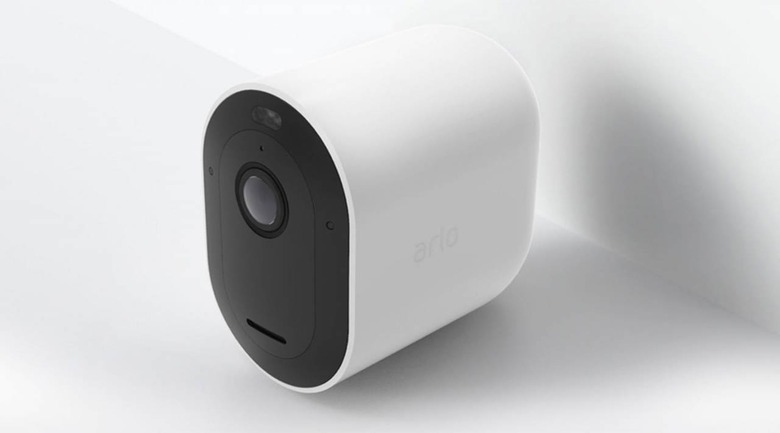 The Arlo Pro 3 security camera system has received support for Apple's HomeKit platform, the company has announced. The system includes the Arlo Pro 3 2K security camera, as well as the VMB4540 version SmartHubs (which now have HomeKit support). Arlo says that it will bring the HomeKit support to other base stations and SmartHubs in the future, expanding the usefulness for customers who own iPhones.
The Arlo Pro 3 security camera system was introduced last September; it features a 160-degree viewing angle and Ultra HD resolution, as well as support for color night vision and two-way audio. The camera is described as a 'system' because it is more than just a camera. The model has a built-in spotlight and siren that can deter prowlers who may otherwise break in.
In addition to its security features, the Arlo Pro 3 camera comes with a magnetic mount that gives users more flexibility when it comes to where the camera is installed. The magnetic charging cable is weatherproof, as well, enabling the camera to be placed outside even in rainy conditions. The companion Arlo Smart platform provides things like personalized recommendations and access to saved footage.
In an announcement on Wednesday, Arlo revealed that its Arlo Pro 3 with the VMB4540 version SmartHubs can now be used with Apple's HomeKit. Device owners can find their serial number and firmware version information using the guide on Arlo's website here.
It's unclear how long it will take for the HomeKit support to arrive for the Arlo Pro 3 with other base stations and SmartHubs, but Arlo says that it will be available 'in the future.' Arlo offers this security system in different bundle options, including a single add-on camera for $199.99 USD, a two-camera system for $499.99 USD, and a three-camera system for $649.99 USD.