Arlo Pro 3 Floodlight Camera ditches the wires for hassle-free installations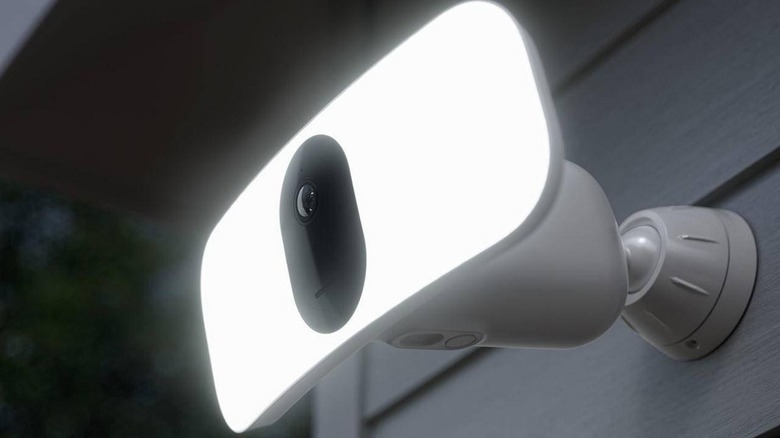 Security systems are getting smarter but also more complicated. At least the first generation or so of smart home security and outdoor lighting required a lot of deep thought on how and where to place the cameras in order to have the best wiring arrangement possible. Fortunately, smart home security manufacturers have wised up and taken advantage of the modern wire-free technologies, like Arlo's new Pro 3 Floodlight Camera, billed to be the first wire-free variant of its kind.
Cables aren't just ugly, they also make installing security systems more work than they're worth. They limit the places you can put devices on and also present opportunities for miscreants to thwart the system. The Arlo Pro 3 floodlight fixes that with a rechargeable battery and, of course, Wi-Fi connectivity.
The Arlo Pro 3 Floodlight also has other traits to be proud of. The 2K HDR video recording allows users to zoom in on objects for a closer look and the 160-degree diagonal view allows the camera to take in as much of the scene as possible. Two-way audio lets you not only see but also talk with whoever's at your front door.
The camera also has some smart features as well, and not just through the smartphone app. A smart siren can be triggered automatically in response to an event or even remotely via the mobile app. An ambient light sensor can also adjust the intensity of the floodlight both to preserve battery life as well as prevent blinding people.
The Arlo Pro 3 Wire-Free Floodlight Camera will be available this Spring for $249.99. All new purchases get to try out the Arlo Smart AI subscription service for free for three months. This service provides 30-days of rolling 2K recordings stored in the cloud.