Arlo owners can now disarm security system using Alexa voice commands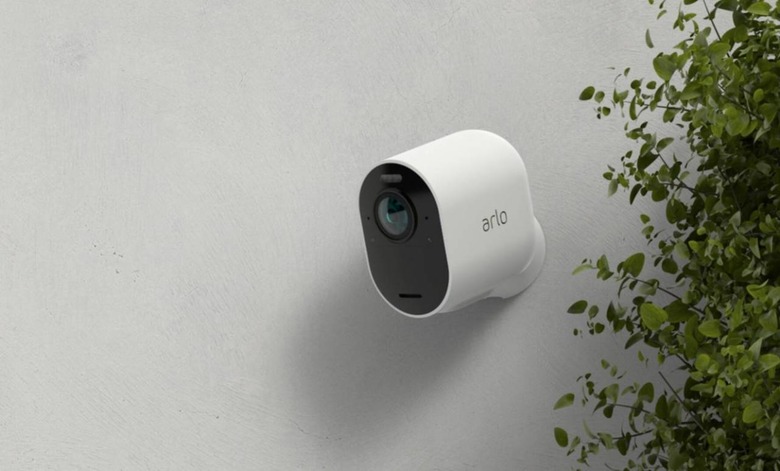 Arlo, the maker of unique security cameras of both the indoor and outdoor variety, has released an app update that brings major new features to its IoT products. Upon updating, Arlo owners can now use voice commands to arm and disarm the security system, something that has launched with initial support for Amazon's Alexa voice assistant. The update also brings a new feature for 'advanced users.'
Depending on the model, Arlo's security cameras function as a full security system, featuring a siren in addition to standard security camera features in order to help protect one's home from intruders. Users are able to trigger the siren from their phone, but it can als be set to trigger automatically.
Users have the ability to arm and disarm the cameras based on need, something that is locked behind a PIN to keep intruders from disabling the security system. This PIN can be set up within the Arlo mobile app; it supports a standard four-number code that the user can now state using voice commands with Amazon Alexa.
The Alexa support covers a number of Amazon products, including all of the Fire TV models, the second-generation Fire TV Stick, all Fire TV Edition smart TVs, the Echo Spot, and the Echo Show. Arlo provides information on using this feature, as well as supported camera models and setting up a PIN, on its website here.
In addition to the new voice disarming support, the Arlo app update also provides 'advanced users' with direct access to the local video recordings saved to their SmartHub. These can be accessed from within the Arlo app once users enable the feature within 'Storage Settings.' This will greatly speed things up for users who would otherwise have to grab the records and play them on a laptop.