Ariel Atom to continue to be powered by Honda under new engine deal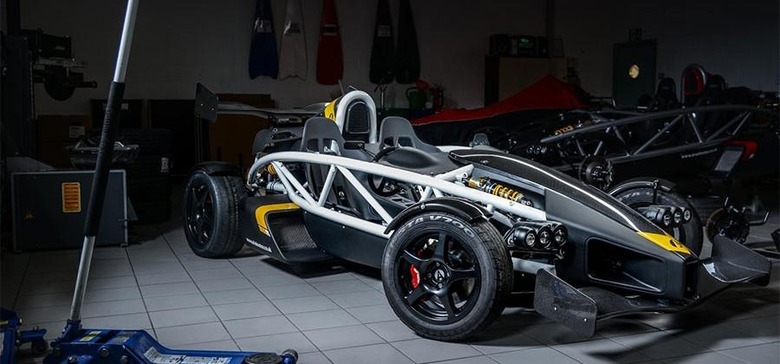 The Ariel Atom is a gloriously minimalist car that is perfect for the racetrack or flying down the back roads in a car that is essentially a tube frame bolted to a Honda engine. Honda UK and Ariel Motor Company have announced that they have renewed the exclusive engine supply deal that will see the British firm continue to power its car with Honda engines.
Ariel is also celebrating the construction of 1,500 Atom cars. It has taken the company 16 years to hit that number, but considering the highly boutique nature of the car it's quite a feat for Ariel. Some major automakers can build that many cars in a day. According to Ariel with the wealth of customization options, no two Atoms are the same and every car is made to order.
The first Atom entered production in 2000 with the first using a 1.8L Rover K Series engine. Three years into production, Ariel signed a supply deal with Honda giving them the Honda K20A engine used in the Civic Type R at the time. The company went on to offer a supercharged version of that power plant and eventually added a V8 option using other engines.
Atom cars are hand built by a single technician and the company allows the buyer to visit the factory and see their car being built. Under the new Honda agreement with Atom will continue to use, the Civic Type R engine and the off-road nomad will use the Civic 2.4 unit. Atom power options include a stock 245hp with 310 or 350hp supercharged options. Each Atom takes between 100 and 200 hours to build by hand.
Ariel's founder Simon Saunders comments, "Our customers are hugely passionate about driving so the engine is everything. When we tell new customers that it's a Honda they simply nod and move on to the next question. They just know that it works. Switching to Honda engines is one of the best decisions that we've ever made. It's a brand that can't be matched for performance and bulletproof reliability and we're delighted that this success is set to continue well into the future."
SOURCE: AutoEvolution