Arctic Unveils New MC001-XBMC Media Center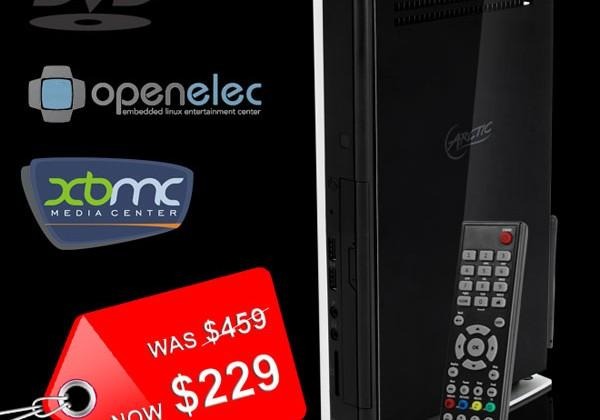 Hardware maker Arctic has announced a new media center set top box called the MC001-XBMC. This new set top box runs XBMC 12 Frodo as the operating system and Openelec. The machine promises to come out-of-the-box ready to plug into your TV and it is available for significant discount. The normal price of the device is $459, but it is now available for $229.
The device supports all popular audio and video formats in HD resolutions up to 1080p. The device has its own 1 TB integrated hard drive for storing all of your media such as videos, songs, and photos. The set top box also supports the ability to access and control your content using a smartphone or tablet.
The manufacturer also has apps available for various devices allowing your tablet or smartphone to act as the remote control for the set-top box. Other available hardware features include a pre-installed DVB-T/ATSC TV tuner allowing the device to act as a DVR for over the air programming. Thanks to the large hard drive and integrated Wi-Fi connectivity, the device can be used as network attached storage.
Connectivity options on the device include 3.5 mm audio I/O jacks, optical S/PDIF output, a VGA port, and HDMI port, integrated Ethernet port, and five USB ports. The device also has a single USB 3.0 port on the front and a memory card reader. The processor inside the box is an Intel Atom D525 and graphics are handled by a Radeon HD 5430 GPU.
[via Arctic]