Archt One wireless audio system produces 360-degree sound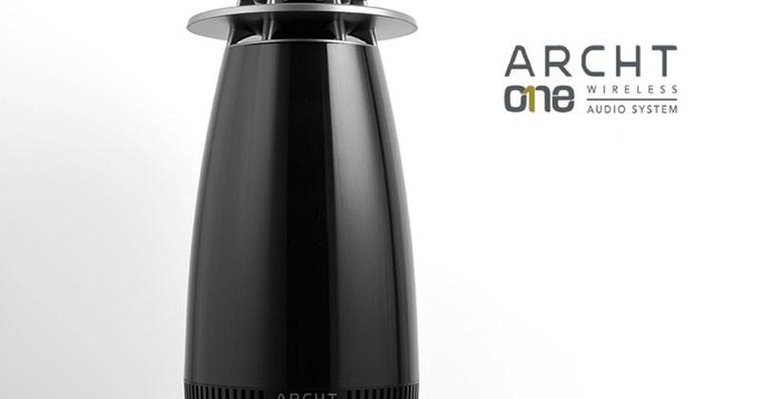 Most wireless speakers have something in common in that they are only able to produce sound that travels in one direction. You have to be in front of the speakers to get the most benefit and best audio quality. There are a few speakers that are designed to produce a 360-degree soundscape allowing you to get optimum sound anywhere in a room, no matter where the speaker is positioned. Those omnidirectional speakers allow everyone in a room to get the best audio quality possible.
A new wireless sound system has debuted that has 360-degree sound called Archt One. The speaker has an interesting sculptural design that looks futuristic and reminds me of something JBL would produce. Inside the bullet shaped speaker are full range drivers, a sub woofer, and a passive radiator.
The speaker case also hides an amplifier, digital signal processor, and digital analog converter. Each of the speakers inside the case has its own Sound Array allowing it to produce omnidirectional sound for consistent and distortion free audio.
Archt One speakers are controlled using capacitive touch controls on the ring near the top of the speaker. Connectivity options include WiFi, Bluetooth, USB, and an aux input. An app for mobile devices is available to allow users to customize the audio for their room. Archt one speakers also support multi-zone and 24-bit/192KHz streaming over WiFi. The speaker is on Kickstarter now seeking $70,000 and has raised over $140,000 as of writing. A pledge of $349 or more will get you a speaker by February 2015.
SOURCE: Kickstarter