Archos' 256 GB tablet may no longer become reality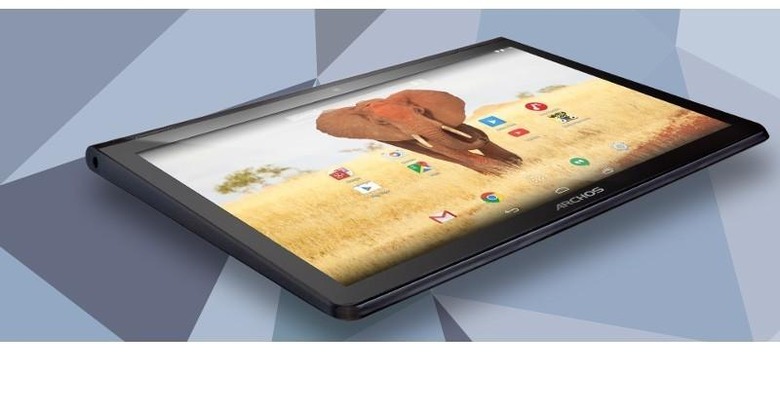 At MWC last March, Archos made two rather bold announcements. The first as a Fusion Storage technology that would seamlessly merge both internal and external microSD storage as a single unified storage. The second was a tablet that would be boasting 256 GB of internal storage alone, plus a 128 GB capacity expansion. At least one of those won't be seeing the light of day, though both might actually be stillborn. A French news site is reporting that the 256 GB Archos 94 Magnus is being scrapped even before it can hit the shelves.
256 GB is no joking matter. Aside from the Project Tango Tablet, most Android slabs can only offer 64 GB at the highest. One that has four times that amount is something that could make buyers drool. So why is Archos suddenly backing out of this would-be winner? Costs. The Archos 94 Magnus would have needed to be sold at 350 EUR, almost $400, to be profitable. That substantially exceeds Archos' most expensive selection, and the manufacturer is not known for having such high price tags. According to the report, it was clear to Archos that the product would flop in the eyes of its buyers.
That said, Archos might still have some ace up its sleeve. The Archos 94 Magnus will be offered in 64 and 128 GB configurations, the latter of which is still plenty more than most tablets. This would match the storage capacity of the Archos 101 Magnus Plus, also with 128 GB and costing only 150 EUR, or around $180. A 128 GB microSD card, which both tablets support, would only cost an additional 50 EUR, or almost $70. And when you throw in Fusion Storage, you practically have 256 GB in total for a considerably lower price tag.
Fusion Storage is what Archos calls its technology for combining both internal and external storage into one. Although files physically exist on separate storage devices, the operating system will see and treat them as one, removing limitations when installing large apps or adding large files. However, even Fusion Storage is in danger of becoming moot.
Google just recently revealed the next version of Android, and one of the newest features is adopting external storage devices. In essence, it does the same thing, formatting external storage into a similar layout to internal storage and wrapping it in encryption. This would allow apps and data to be seamlessly installed on external storage just as they are on internal memory. The advantage of this Android M feature is that it would be available to all, not just Archos' two tablets.
The Fusion Storage-enabled Archos Magnus tablets are still unavailable for purchase, so it remains to be seen what the company will make out of these recent developments. It might have had the luxury of time back then, but it might be quickly running out of it now.
SOURCE: Les Numeriques