Arcade classic Tecmo Bowl lands on Switch and PS4 this week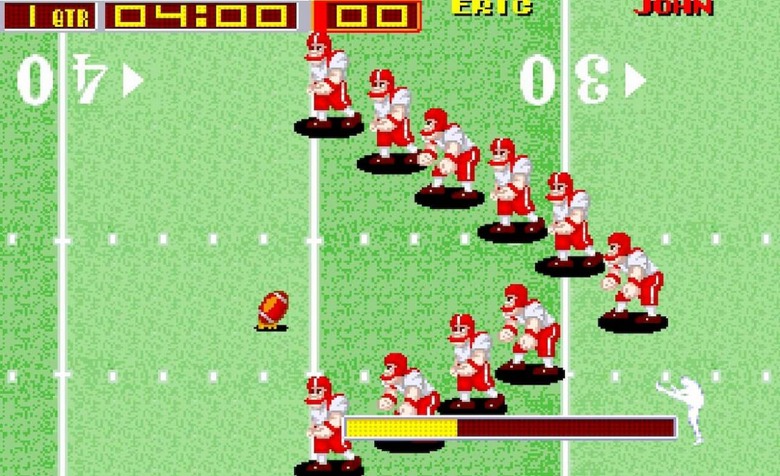 With the Super Bowl quickly approaching, Koei Tecmo and Hamster Co. have a very appropriately-timed release for their Arcade Archives compilation: Tecmo Bowl. The classic arcade game is coming to Switch and PlayStation 4 tomorrow, giving fans of the game a chance to take step back in time and play it again.
That's a big step back in time too, as Tecmo Bowl was first released in arcades around the world in 1987. As Polygon points out, this is not the NES version of the game, but rather the original arcade game that the NES version was based on.

So, while that means you'll have only two imaginary teams – the Wildcats and the Bulldogs – to pick from with no actual football players in sight, you'll have better looking graphics than what the NES version could offer. If you've only ever played the NES version of Tecmo Bowl, this release might be worth checking out for that reason alone.

We haven't seen the arcade version pop up too much in the past 33 years; though it appeared on the Wii virtual console in 2009, most of the time we see these Tecmo Bowl re-releases, it's the NES version of the game. Back in the day, the arcade cabinet had a dual-monitor display, which is why the screenshots you see in this article are so wide. The arcade version also supported four players, but at the moment, there's no word on how many this Arcade Archives release will support.
In nany case, if you want to sit down with a piece of arcade history on either Switch or PlayStation 4, Tecmo Bowl will set you back $7.99. Look for it to land on the Nintendo eShop and the PlayStation Store tomorrow.