AR.Drone 2.0 pre-orders to kickoff March 1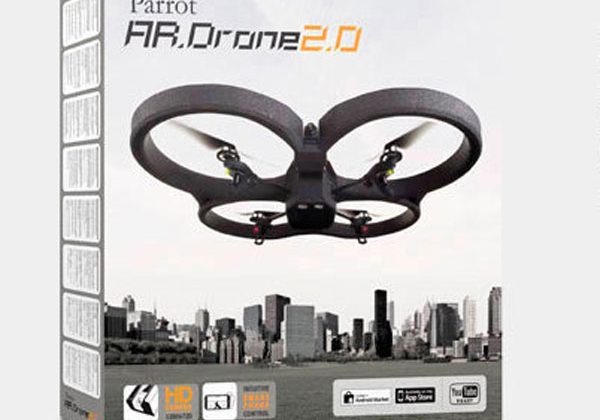 If you are a big fan of the first Parrot AR.Drone, you be glad to hear this. The second version of that cool iPhone controlled flying machine is going on pre-order starting March 1. The latest version is called the Parrot AR.Drone 2.0 and it looks very similar to the original. The new version has an integrated camera so you can see from on high, and it comes with several accessories.
Version 2.0 ships with the flying device with quad rotors, an indoor hull, outdoor hull, charger, and battery. It will work with the original AR.Drone battery pack as well. The indoor hull appears to be made from some sort of high-density foam to protect walls, and the AR.Drone from impacts. The outdoor hull simply snaps over the top of the electronics to keep them safe in the event of an accident, leaving the rotors uncovered.
The version 2.0 flying toy includes a fast LIPO battery along with charger adapters for multiple country use. The device also comes with stickers for playing augmented reality games and a target for augmented reality games. Pre-orders in the US will be through Brookstone and pre-orders for Canadian fans are listed as coming soon. Pricing is still unknown, but we should find out tomorrow when pre-orders start.