April was the 12th consecutive 'hottest' recorded month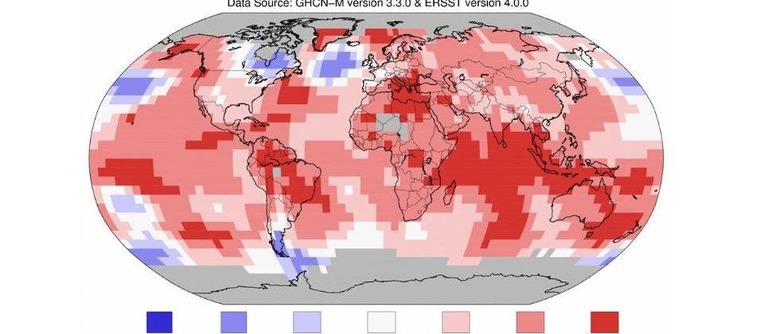 Every month brings the same news — that month was the new 'hottest' month on record, edging past the previous month to paint a dire picture for the planet's climate. Soon enough, the record-breaking had formed a trend, and now NOAA has confirmed the news: we've officially had a year-long streak of record-breaking warm weather. The temps were detailed in NOAA's latest State of the Climate report.
The report, released today, revealed that the month of April had a surface temperature across the planet that was 1.10 Celsius higher than the recorded average. Before last month, the previous 'hottest' April on record was April 2010, which was only 0.28 Celsius above average.
Of all the continents on Earth, April's overall temperature fell into the top nine recorded, at the minimum. The month was particularly hard on South America, Africa, and Asia, where record temps for the month were recorded. Southern Europe also experienced especially warmer temps, as did eastern Australia, southern Alaska, and central Africa, among other places.
There were a few splotches that had cooler-than-average temps, as well, shown on the map above. The most notable of them was in NE Canada, where the temperature was 9F lower than average. According to NASA's own data, there have been seven months starting this past October where the temperature has been more than 1 Celsius above the recorded average.
VIA: Weather Channel