Apricorn updates Aegis Padlock Pro external HDD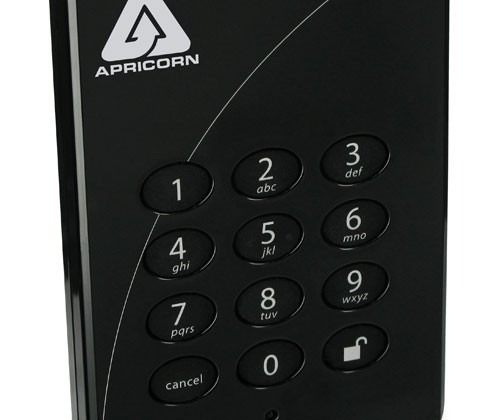 Apricorn has announced that it has updated its cool Aegis Padlock Pro external hard drive with more storage space. The cool external HDD has a keypad on the front where you have to enter a code before you can access the data on the drive.
The drive encrypts the data with on-the-fly 256-bit AES hardware encryption that can only be accessed with a PIN number. The drive can now be had in storage capacities up to 640GB. The Padlock Pro is also now compatible with USB 2.0 and eSATA ports for faster data transfer.
The drive is available using a shock mounted HDD inside or a more rugged version using a SSD inside is available as well. SSD versions can be had in 128GB and 256GB capacities for $419 and $799 respectively. The traditional HDD version comes in 250GB for $129, 500GB for $169 and 640GB for $199.