Apple's WWDC 2016 will be June 13 - 17 in San Francisco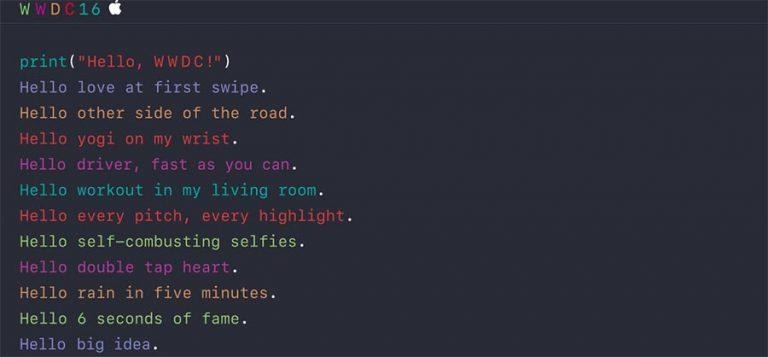 Earlier today, Siri began telling people that Apple's WWDC 2016 conference would be held from June 13 through June 17. Apple has now confirmed that news, saying it will take place in San Francisco. The chance to buy tickets will be given randomly, with registrations starting now and running through April 22 at 10AM PDT. This is the same so-called 'lottery' process Apple has used in the past.
More people want to attend Apple's developer's conference than there's space, and so Apple will be randomly selecting from among the registrations — those who are selected will be given the chance to buy a ticket, or if they don't, that slot will be given to another registered individuals until all the tickets are gone. Each ticket is $1,599 USD.
The registrations will close down at 10AM Pacific time on Friday, and Apple will notify those randomly selected by Monday April 25 at 5PM PDT. Those who are interested in registering for the event have to be a member of either the Apple Developer Program or the Apple Developer Enterprise Program as of today's date.
If you're wanting to hear it straight from Siri, asker her "When is WWDC?" and you'll get the above information. This will be Apple's 27th annual WWDC event; the keynote address will take place at the Bill Graham Civic Auditorium instead of Moscone West, where the conference's sessions for the week will be held.
Said Apple's Phil Schiller:
With four innovative operating systems and a new, intuitive programming language powering over 1 billion devices worldwide, there has never been a more exciting time to bring our developer community together. WWDC 2016 is going to be a landmark event for developers who are coding in Swift, and building apps and products for iOS, OS X, watchOS and tvOS. We can't wait for everyone to join us — in San Francisco or through the live stream.
SOURCE: Apple