Apple's rumored TV box to include cloud DVR, simple UI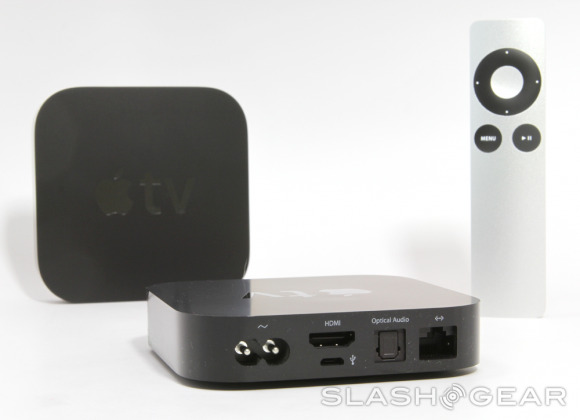 Just yesterday a report from The Wall Street Journal suggested that Apple was in talks with cable companies to provide a set-top box capable of watching live TV while mixing in custom apps. The publication has now further detailed the plans in a second report, suggesting that the company is planning to simplify the methods of watching content. Apple ultimate goal is to "erase the distinction between live and on-demand content."
Apple is pitching the idea of users being able to watch any show at any time by storing content in the cloud, not unlike its current iTunes service. The company is taking the idea one step further, however, believing that users could start watching a show just a few minutes after it's officially begun on live TV, functionality which closely resembles Time Warner's Start Over service.
The crucial detail for Apple is the simplification of the user interface. Just like the Apple TV or iPad, users would be presented with a series of icons and apps rather than bars and context menus found on current set-top boxes. The Wall Street Journal notes that the design may be different than what we're used to, but the interface will be expressly intended for ease of use over current cable and satellite boxes.
The most interestingly detail is that Apple could tie in social features to the new box: users may be able to share what they're watching via Twitter or other social networks. Apple hasn't had a great deal of success when it's come to social networks in the past, but its tight Twitter and Facebook integration in iOS and Mountain Lion plus this latest information means the company is taking such networks seriously. Finally, The Wall Street Journal indicates that Apple would hope to take content from the box and make it available across other Apple products like the iPhone and iPad.