Apple's Response To Bent iPhones: Only 9 So Far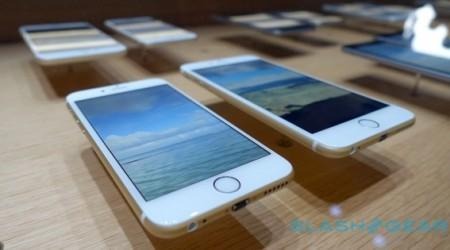 When this whole #bentgate thing popped up, it was potentially alarming. Would the phone just magically bend under normal use? Would it turn into an aluminum churro over time? It turns out the issue may be relatively moot, as Apple says less than ten people have reached out about bent phones so far.
According to several outlets, Apple says a mere 9 (nine!) users with a bent iPhone 6 Plus have reached out to them. That's the good news. The bad news? We still don't know what that means.
Apple didn't say if there was a replacement program for the bending issue. They also didn't say just how these nine folks got hold of them. They've not said if anyone went into stores, reached out via the Apple website — or what.

So what of those others via social media who say their phones were bent? The only conclusion we can draw is that they've made no effort to actually get the problem resolved.
Apple went on to say that "with normal use a bend in iPhone is extremely rare". Of course, what "normal use" is varies from user to user. According to Apple, their "normal use" testing is pretty rigorous, though:
We chose these high-quality materials and construction very carefully for their strength and durability. We also perform rigorous tests throughout the entire development cycle including 3-point bending, pressure point cycling, sit, torsion, and user studies. iPhone 6 and iPhone 6 Plus meet or exceed all of our high quality standards to endure everyday, real life use
If you want your iPhone 6 Plus replaced, you'll find the process similar to any other iDevice. A genius at the Genius Bar has to visually inspect your phone to decipher if it's eligible. Speaking to The Next Web, Apple chat support wasn't able to provide just what makes up this "Visual Mechanical Inspection".
So, less than ten folks have reached out about a bent phone. If they sold millions of the iPhone 6 Plus, and only a dozen or so are actually bent in normal use as we sit here today, we'll call that successful.
Source: Re/Code, The Wall Street Journal