Apple's kicks off 12 Days of Christmas giveaway in Europe and Canada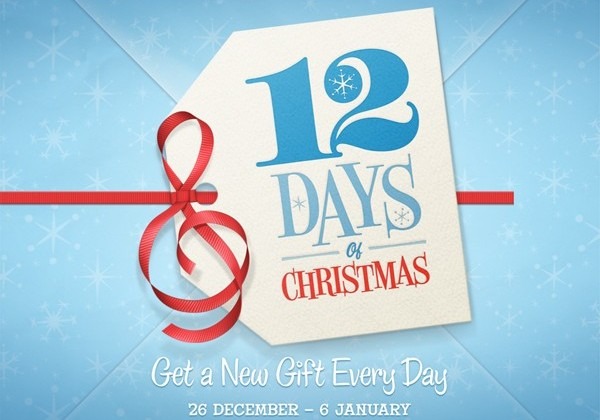 It's the time of the year when Apple fires up its 12 Days of Christmas app once again, to mark the start of its annual holiday promotion that gives away free songs, music videos, apps, and books to Canadian and most European residents all around the world. Although the promotion does not run to Apple customers based in the US, the app is available for download from the iTunes stores in Canada, the United Kingdom, and several other European countries.
In its fourth year running, the 12 day promotion extends from the day after Christmas, December 26th, to January 6th and gifts its app users with a free digital download from iTunes each and every day. This year's giveaway starts with a free digital copy of Coldplay's live EP from the not so long ago Apple-sponsored iTunes Festival in London.
Apple says that each day's free daily "gift" will only be available to download from iTunes for up to 24 hours. Moreover, iTunes users who don't own an iOS device themselves can sign up for email alerts and download the content via iTunes on a computer. Our European and Canadian readers, how many of you are going to download the app?
[via MacRumors]