Apple's iTunes Rental Service Is Roughly One Tenth The Size Of Netflix, Analyst Says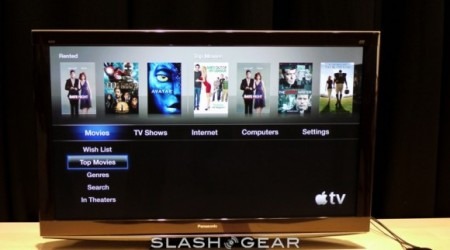 Brian Marshall, an analyst with Gleacher & Company, has come forward and put his two cents in as to how he believes Apple's iTunes rental services compare to that of Netflix. Or, perhaps how they don't compare. He published his note on Wednesday, pointing out sheer numbers in his comparison between the two services. Considering how popular Netflix is, and the fact that the company is now eyeing the possibility of an international roll-out of its services, perhaps the results aren't too shocking.
Marshall says that, according to his research, Netflix serves up about 5 million downloads every day in rental form, while Apple is looking at 475,000 rentals through iTunes every day. Marshall notes that he believes that almost 90% of rentals through iTunes are of the .99 cent variety. While the rentals, which average about $2.99, make up about 75 percent of movie viewing.
Marshall also points out the pair of companies revenue based on the rental services. Netflix reported $553 million in revenue for the third quarter of 2010, while Apple rentals are estimated at $60 million per quarter.
[via BGR]