Apple's iPhone 5 may be revealed at WWDC in June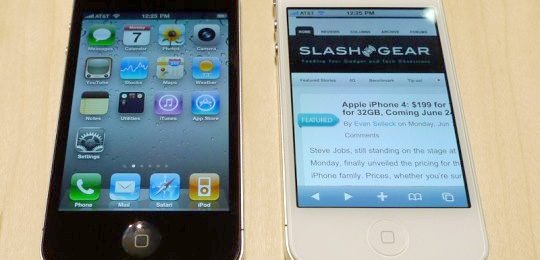 It's not the most shocking suggestion that has surfaced about the iPhone 5, but there is new substantive info linking the latest and greatest Apple handset to the company's Worldwide Developers Conference in June. In addition, new speculation has surfaced about what might make the new device worthy of a numerical upgrade that the iPhone 4S couldn't achieve. One such nugget is that the touch panel will have what's called "glass-to-glass" technology.
In addition, according to overseas manufacturing observer Digitimes.com, which translated an iPhone 5 article that appeared in the Chinese language newspaper Commercial Times, the iPhone 4S successor will have a larger display. It will reportedly check in at around four inches, and include an aluminum case that will be thinner than previous iPhone iterations. But the big scoop that Commercial Times seemed to get was the unveiling info.
The Worldwide Developers Conference would of course be an appropriate setting in which to debut significant Apple news. But it doesn't fit in with the tradition of iPhone announcements, which have historically been given their own standalone media spectacle. Then again, without Steve Jobs, the past is no indication on how Apple might be planning the big reveal events today. The iPhone 5 is most definitely going to launch in 2012; it's just a question of narrowing down that launch window.
[via Digitimes]