Apple's iOS Game Center may get custom avatars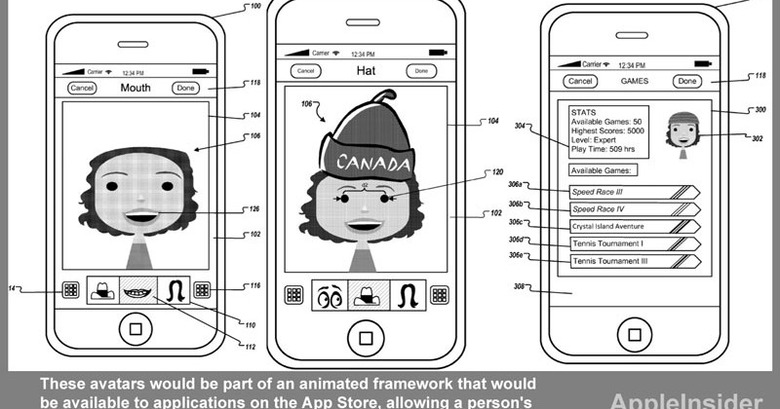 Apple may be planning to add customizable avatars to its iOS Game Center. It's something we've long seen with Microsoft's Xbox Live Avatars and Nintendo Miis, but Apple may soon be hopping on the bandwagon. The company has filed for two patents titled "Avatar Editing Environment" and "Personalizing Colors of User Interfaces," revealing the avatar customization interface that is in the works for iOS.
Dug up by AppleInsider, the patent applications reveal that the iOS Game Center avatar interface would start with a blank canvas and then allow users to choose basic features like type of eyes, nose, mouth, and hair, etc. Other accessories like glasses or hats can also be added. All the selections, including rotating and resizing, would be easily made on the multi-touch screens of the iPhone, iPad, or iPod touch,
Both manual and automatic avatar creation is offered to simplify the process and similar to how avatars work in Wii games and Xbox Kinect games, the iOS Game Center avatars would also appear within games. They will also be displayed on users' profiles along with users' game scores and achievements. The patent applications were originally filed earlier this year in April.