Apple's big 2018 MacBook Air refresh just got some bad news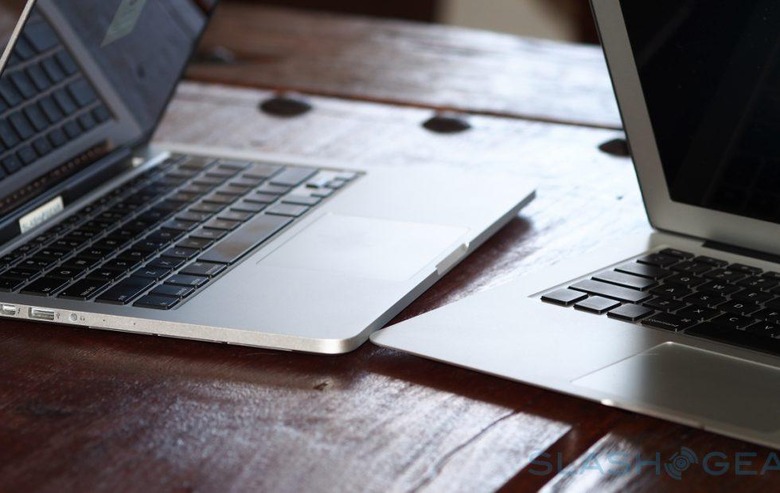 For the past few months, we've been hearing that Apple may look to launch a MacBook Air refresh at some point in 2018. At one point, rumors claimed that Apple was looking at a spring launch for this new laptop, but with May just around the corner, that's seeming increasingly unlikely. Today, a new report states that the refreshed MacBook Air may not be here for a while yet, though it should still arrive before we close out the year.
As reported by DigiTimes, Apple has decided to push back mass production of the new MacBook Air to the second half of 2018. Production was originally scheduled to get underway in the second quarter of the year, and according to some of Apple's supply chain partners, the company notified them of the delay without giving a reason for it. DigiTimes spoke to some of these partners, however, and they speculate that the delay could have something to do with poor production yields for key components.
In any case, this might mean that we could see Apple reveal 2018's iPhone and the new MacBook Air alongside one another. One thing that's definitely true is that the MacBook Air is in need of this refresh, and has been for a while now. Though it received a slight boost in capability in 2017, we haven't seen a significant refresh in a few years, allowing Apple's competitors to claim more market share for themselves.
Most rumors thus far have claimed that we'll see a lower price tag for this new MacBook Air. While the MacBook Air has historically started at $999, we could see Apple drop the price down to $899 or even $799 with this refresh, allowing it to better compete with Chromebooks.
So, while it seems that Apple is still planning a 2018 MacBook Air refresh, this decision to delay mass production might mean that it won't be here until late in the year. We'll keep an ear to the ground for more, but it's looking like the second half of this year is going to be a big one for Apple reveals.