Apple's 3 new iPads not coming until second half of 2017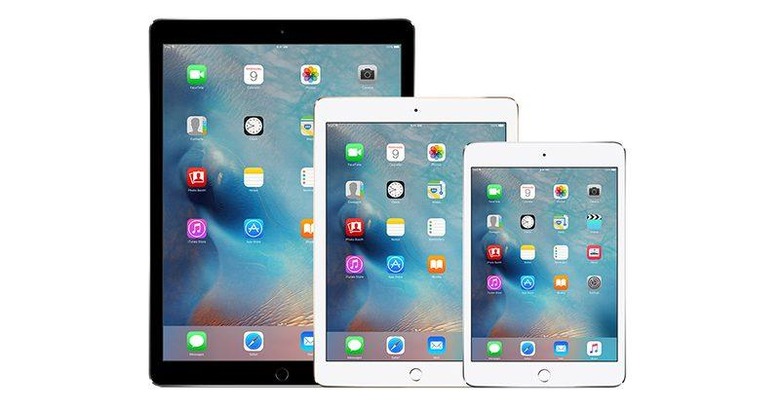 If you've been holding out for a new Apple tablet, you might have to wait a bit longer or, depending on your particular proclivities, just suck it up and buy one already. That's because, according to sources, Apple's new iPads aren't scheduled to be even announced until later this year. And even then, what it has in the works might not exactly be to everyone's liking, with Apple shuffling its tablets around to accommodate a totally new size model.
So far, there seems to be an agreement that Apple will have a new iPad that, for the first time in Apple's history, straddles the 10-inch size. Specifically 10.5 inches. Then again, Apple already broke tradition with the 12.9-inch giant iPad Pro, so that's not exactly shocking by now.
That iPad Pro, by the way, will have a successor, another iPad Pro with the same size. So far the only difference seems to be the processor, which will be an A10X, following its usual cycle of iPhone-iPad CPUs. There has been rumors of a redesigned Apple Pencil, but nothing solid yet on that front.
That A10X CPU is something that the 10.5-inch iPad will supposedly share with the iPad Pro. That's because it will supposedly become Apple's "normal" high-end iPad. This would imply that this won't be an iPad Pro and so far there has been no association between the two iPad lines.
And the third iPad? That will be the new 9.7-inch iPad that won't have much upgraded hardware. This will become Apple's entry-level model, perhaps displacing the iPad Air line, which, admittedly, hasn't had an update last year. Curiously missing is any mention of a 9.7-inch iPad Pro, which hints that last year's model might be a one-time thing.
VIA: DigiTimes