Apple will host free 'Hour of Code' workshops December 11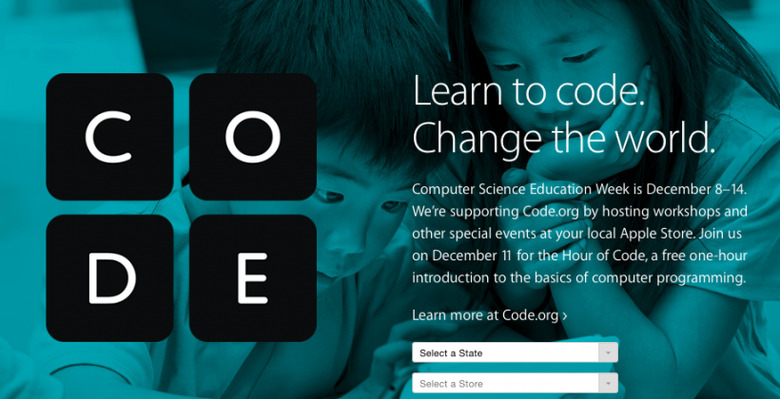 Hour of Code is an initiative designed to get kids coding. For one hour, code.org wants to get youths across the globe learning a bit about computer languages, which will hopefully keep them involved long after that hour is up. If you're able to drop into an Apple Store on December 11, you and the kids can get cracking on code live an in person. the free one-hour workshop will take place at every Apple Store across the world.
The workshop and 60 minutes of coding is aimed at kids in school, grades K-12. By the end of the year, Hour of Code wants to reach 100 million youths in an effort to demystify what computer programming is.
Hadi Partovi, co-founder of code.org, said "We're thrilled to have Apple on board again this year, encouraging students around the world to explore the wonders of building technology". Eddy Cue, Apple's Senior Vice President of Internet Software and Services, was also excited about the opportunity, saying "Education is part of Apple's DNA and we believe this is a great way to inspire kids to discover technology".
If you want to get a head start, or know how to keep going after December 11, Apple has set up a portal in iTunes full of resources for youngsters who code. You can also find out more about special events going on all week around the globe in celebration of Computer Science Week, and download the tools you'll need to create apps for iOS and OS X via the Apple Developer site.