Apple Watch still available for April delivery to some Developers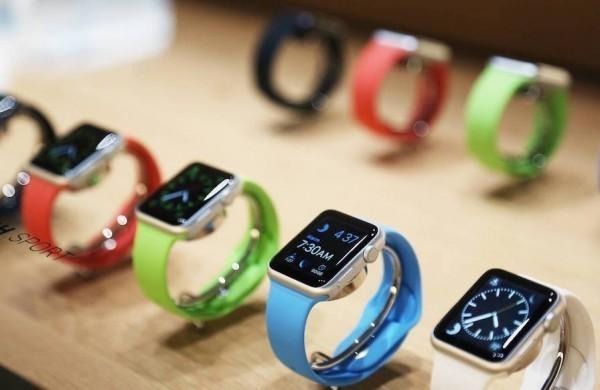 All iPhone owners know by now the Apple Watch is coming really, really soon. Even if you're not paying much attention to the news surrounding Apple's wearable, apps are updating at a rapid clip to support the Apple Watch. There's obviously no danger of users not having enough apps to toy with, but Apple is nonetheless trying to get Developers involved. Emails from Apple are being sent out to registered Developers, seemingly at random, inviting them to order an Apple Watch for expedited delivery.
Developers who receive the email are asked to apply for the chance to buy an Apple Watch, which is guaranteed to deliver by month's end.
Oddly enough, Devs can only order a silver Apple Watch Sport, in 42mm, with the blue sports band that is (un)commonly referred to as 'underscore blue'.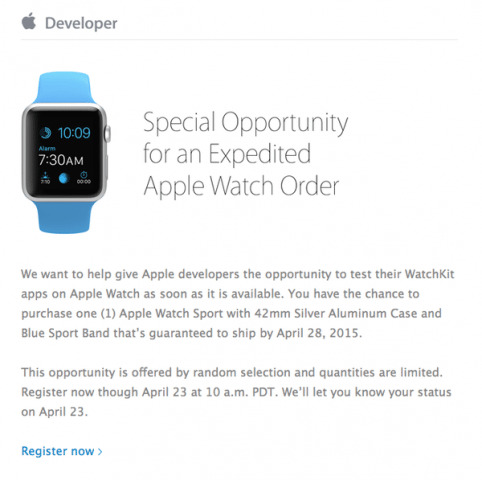 The Apple Watch is guaranteed to ship by April 28, and Developers have until 10am PST on Thursday to opt in.
It's not known how many of these emails were delivered, but we'd venture to say Apple is simply giving more indie Devs a chance to create for Apple Watch. The email says "quantities are limited" and the selection is random.
Weird? Sure, but it's also smart. More Developers with watches means they'll make apps to support it, and will probably come up with ideas for new apps.
Via: 9to5Mac