Apple Watch Sport Costs $85 To Manufacture, Say Analysts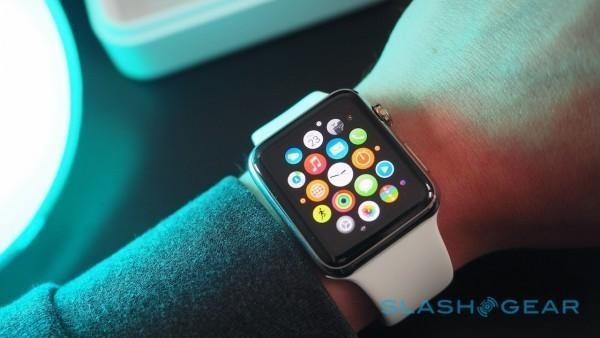 You might be interested in buying an Apple Watch (unless you already have). Once you strap that thing on your wrist, you'll undoubtedly — at some point — wonder how much it costs to make. You spent upwards of $350, but what did Apple spend on parts and such? Curiosity gets the best of us from time to time, and analysts are no different. IHS Technology recently tore the Apple Watch apart, and attempted to find how much it costs to manufacture. Their 'guess'? $83.70.
That's the manufacturing cost for the Sport model, mind you. IHS didn't tear each model apart, so we're left to assume the manufacturing cost scales accordingly.
At just under $85, that means Apple's manufacturing cost is right around 30%, according to this report. In their breakdown, IHS says the display is the most expensive part at $20.50 per watch, while the S1 SoC is $10.20.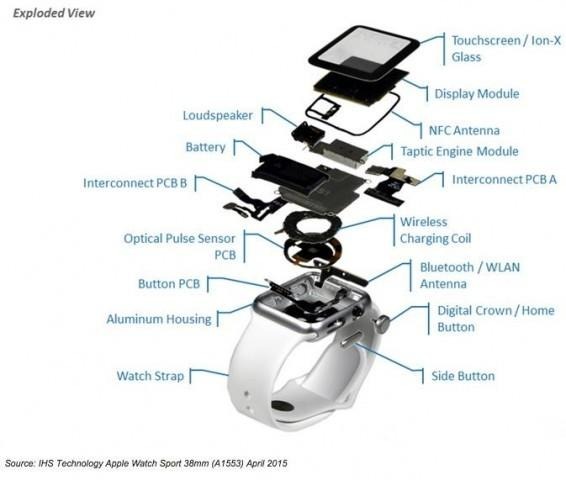 The on-board memory is $7.20, and 'power management' (likely the inductive charging hardware) is $5.50. Bluetooth/WLAN hardware is $3.00 — just as much as the sensors. Apple Watch's battery is a mere $0.80!
There are other tidbits of info we find interesting, too. IHS lumps the bands, enclosures, switches, and 'etc.' under an 'Other' header, which they assign a $16.50 price tag to. Now we're wondering how much those bands really cost.
And really, we still are. The IHS report might provide a bit of insight on what the Apple Watch costs to manufacture, but it's not scientific. It's speculative, at best. In Apple's most recent earnings call, CEO Tim Cook swatted away talk of analyst 'guesstimates' regarding what their devices cost to manufacture, saying "I've never seen one that is anywhere close to being accurate".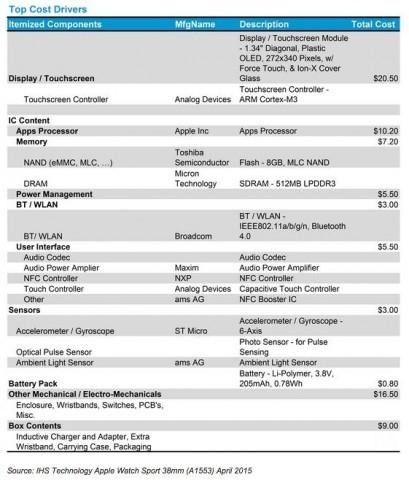 IHS' report did not take into account R&D, Marketing, shipping costs, or any of the other things Apple did to ensure the product had as warm a welcome as they'd have liked.
Via: ZDNet