Apple Watch sleep tracking coming this year, no special hardware needed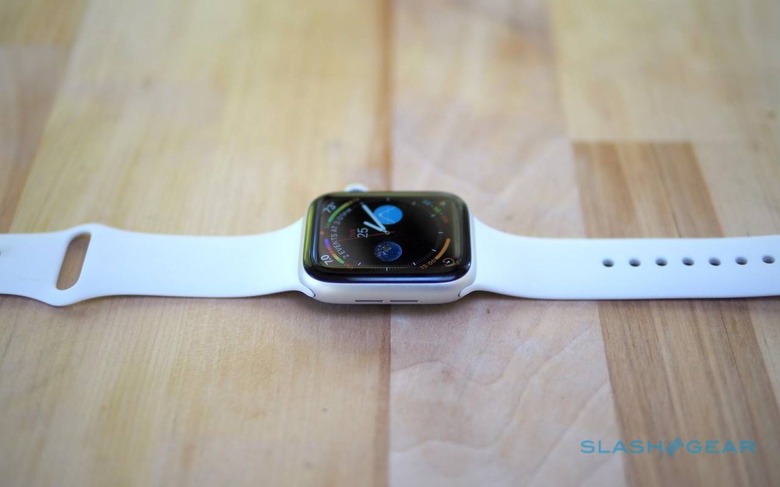 The Apple Watch, especially the Apple Watch Series 4, has become an almost tiny diagnostics lab that has helped save dozens of lives. Despite that, it ironically lacks one feature that has almost become a staple on fitness trackers and smartwatches. Apple Watches still don't do sleep tracking, a feature that was initially expected to land sometime in 2020. Fortunately, it seems that Apple is finally satisfied with an option that will allow even existing Apple Watches to offer that feature without requiring new hardware.
Unlike most other forms of activity tracking, tracking sleep can be a bit more complex. Sure, one can probably detect if the wearer is sleeping based on the lack of movement and orientation of the body but measuring the quality of sleep can involve other factors as well.
Apple is not one to leave things to "best guesses" so it acquired sleep monitor Beddit to improve its portfolio in that area. Many suspected that Apple will eventually launch a version of its smartwatch with sleep tracking features. Some have even put that date in 2020 with an Apple Watch 6. But according to 9to5Mac's sources, the feature will actually be coming earlier than expected.
Codenamed "Burrito", the Time in Bed tracking feature will supposedly just use the hardware and sensors already present in Apple Watches today. The data will be sent to a new Sleep app for the Apple Watch as well as the regular Health iOS app. The Apple Watch will measure the wearer's quality of sleep and, in case the user gets up before the set alarm goes off, the Apple Watch will automatically cancel the alarm.
While definitely a handy feature to have, it does raise concerns about the Apple Watch's already short battery life that practically requires users to charge it every night. According to those sources, the Apple Watch will remind users to charge it before using the sleep tracking features. If "Burrito" will be coming in watchOS 6 and the Apple Watch 5, there is a chance that it could also land on the Apple Watch 4, which won't be that much different in terms of hardware.