Apple Watch outsold all Swiss watch brands combined last year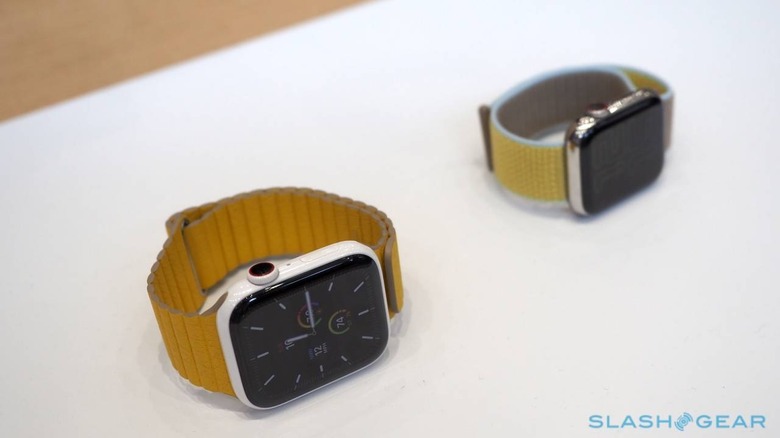 There are many who doubt the sticking power of smartwatches or who knock the practicality of a timepiece that needs to be recharged sometimes every night. But if shipments are the only metric, then smartwatches may have already won. Based on 2019 numbers, the Apple Watch alone already surpassed the entire Swiss watch industry's sales, not counting smartwatches made by other companies, including some of those Swiss brands. That said, the competition isn't as straightforward as the report seems to suggest.
According to market analyst Strategy Analytics, Apple shipped an estimated 30.7 million Apple Watches in 2019, a 36% increase compared to 2018's 22.5 million. In contrast, the Swiss watch industry which includes brands like Swatch, Tissot, and TAG Heuer, only shipped 21.1 million, down by 13% from the previous year's 24.2 million.
On face value, the Apple Watch has one-upped traditional watches despite being criticized for a dated design. It's not really hard to see why especially considering report after report of the Apple Watch's health features saving lives. That's on top of cited reasons such as user-friendly tech and sticky apps.
Some, however, will probably argue that traditional watches cater to a different crowd with different buying habits. While smartwatches become obsolete after two or so years, analog watches are, more often than not, for keeps. That may, however, have also caused the slide in sales as fewer people have the need to buy new watches.
Strategy Analytics also doesn't talk much about Swiss brands that do have smartwatches or at least hybrid watches. In time, these could offer consumers a middle ground, offering many of the health-related benefits of smartwatches while keeping things as they are. One thing is for sure, as the analyst also says, the window of opportunity for these brands is slowly closing.