Apple Watch lets you control PowerPoint presentations from your wrist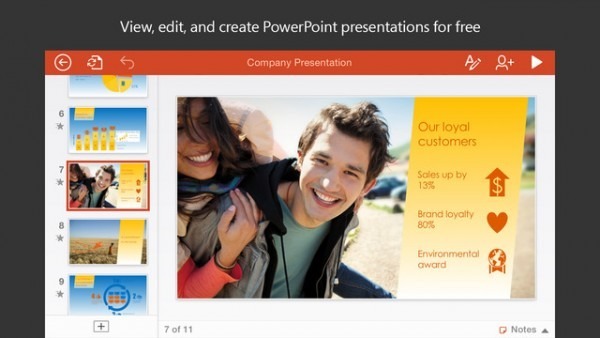 It seems as though everyone is getting ready for the Apple Watch launch, including Microsoft. Today, Microsoft released a new update to the iOS edition of PowerPoint. The update incorporates input Apple Watch, and lets you use it as a remote control for presentations. You will be able to start a presentation and navigate through slides by swiping the smartwatch face on your wrist, making it a neat trick that is equally fit for a college group presentation or a dynamic sales pitch.
Users will also be able to track how far along they are in presentations by looking at a wrist-side display of time elapsed since the presentation's start. So far, Apple Watch will only be able to connect with and control PowerPoint presentations from the iOS app of PowerPoint. Those using desktop OS X versions of PowerPoint won't be able to sync with the smartwatch.
Although PowerPoint is free on iOS, to use all of the features, like Apple Watch synchronicity, you will need a subscription to Microsoft Office 365.
Personally, I'm glad to see remote control functions emerge from Apple Watch. I welcome the idea of remote controlling presentations at the flick of a wrist, but I can also see how clumsy presenters could get tripped up on this function and stare at their smartwatch stumbling through an awkward presentation.
It will be interesting to see just how far the inter-connectivity between iPhone and Apple Watch is developed down the road. You can download the latest version of PowerPoint from the iTunes store here.
Source: 9to5 Mac