Apple Watch becomes an iPhone viewfinder with this odd mount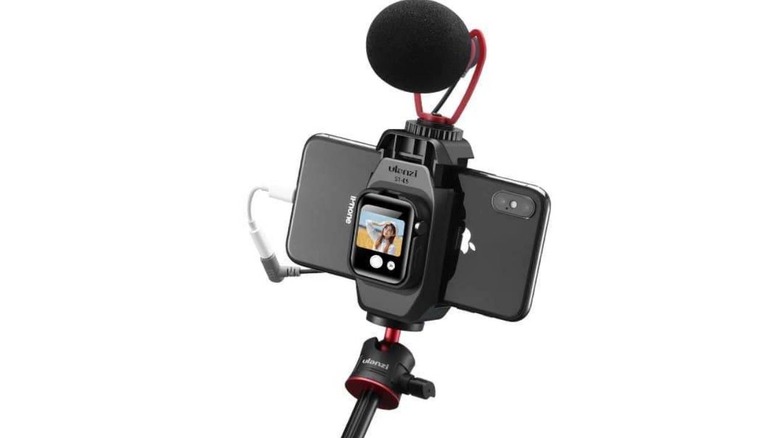 One of the earliest promises of smartwatches was that they'd let you control your smartphone from your wrist. As the years passed, however, that functionality has taken a backseat as smartwatches become more fitness and health-centric. In fact, aside from media playback and calls, there are very few apps that take advantage of the ways a smartwatch can actually control smartphones. One of those ways is to remotely take photos or videos, something that an odd accessory from an unknown company is capitalizing on.
There are smartwatch apps and even camera apps that can turn the wearable into a shutter button. Sometimes they can even display what would usually be on the camera app's screen, functioning as a small viewfinder. While that is often presented as a way to take selfies using the main rear cameras of a phone, camera accessory maker Ulanzi is turning the concept into a useful tool for vloggers and live streamers.
The Ulanzi ST-09 Phone Tripod Mount is pretty much a clamp for an iPhone that also has a mount for an Apple Watch. The idea is that you attach the mount to the back of an iPhone and then attach the Apple Watch, making it seem like the smartwatch is sticking to the back of the phone. Thanks to an accompanying Apple Watch app, that smartwatch becomes a small viewfinder that makes the impossible possible. It makes it dead easy to see and frame your shot using the rear cameras.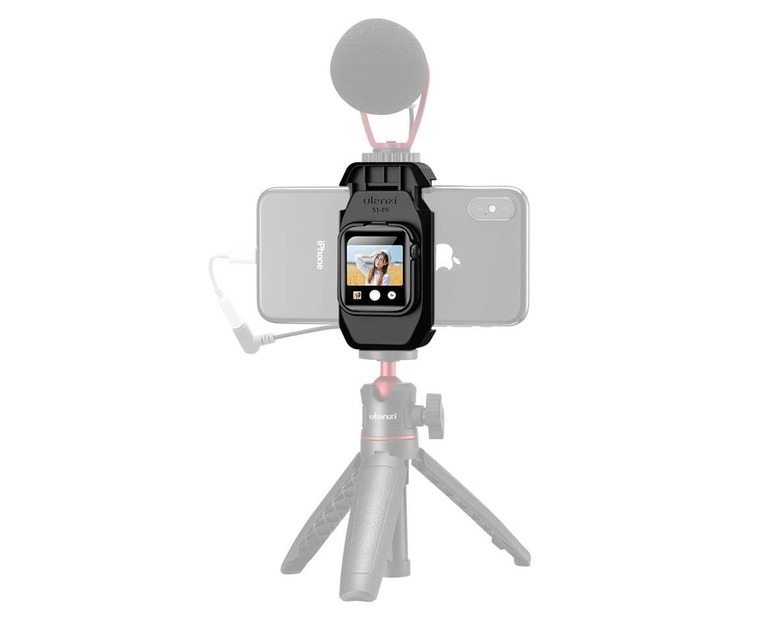 That setup might seem overkill or even ridiculous just for a high-quality selfie but mobile vloggers and streamers might beg to differ. The iPhone's FaceTime front cameras have never been their strongest point and video creators have always had to compromise on that point just to use the otherwise excellent main iPhone cameras. This way, the only compromise is the small Apple Watch screen that might actually be familiar to those who use action cameras.
Presuming you already own an Apple Watch, the discounted $19.95 price of the Ulanzi ST-09 Phone Tripod Mount doesn't look that bad. It even has a cold shoe mount on top to attach other filmmaking accessories, as if trying to tell you it is really designed for pros. The clam seems to be big enough to support even the largest iPhone widths but the accessory might be compatible with the Apple Watch Series 5 and later only.