Apple Watch app shows your iPhone's battery level at a glance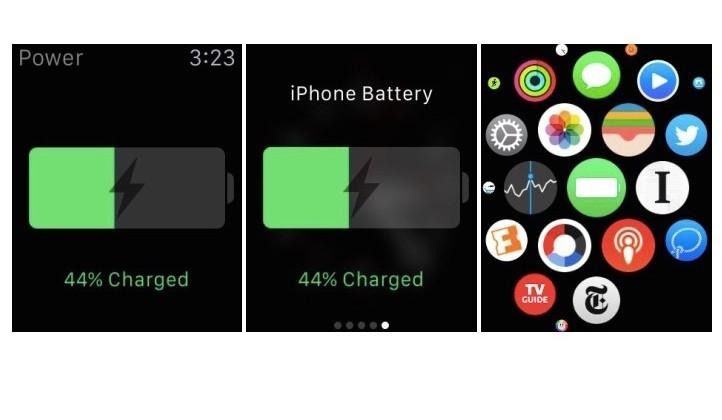 Now here's a simple, handy app that, when you think about it, seems surprising that Apple hasn't built it into the Watch by default. It's an app that displays battery level of the iPhone its paired with. That's it. Nothing complicated about it. It's called Power, and it's available now on the App Store for $0.99 from developers Surenix. The other neat part about the app is that it can show when the iPhone is being actively charged, even if it's in another room.
Users just need to download and install Power on their iPhone, and then enable it. From the Apple Watch's home screen, users can tap on the Power app to open it and see the battery level, but it's even more useful to have to it set as glance, meaning a swipe up on the Watch screen will show the same information.
With Apple's forthcoming iOS 9, the iPhone receives a widget that will display the battery level for a paired Apple Watch, as well as Beats headphones or other Bluetooth accessory. Power fits in perfectly with the idea, and it seems logical Apple will offer the same function itself at some point in the future.
Power is definitely worth that dollar asking price, as its battery level display is a perfect match for what the phone is showing, and the glance even updates as soon as the phone is plugged in to charge. If the phone needs to remain in another room, the watch can still receive notifications when on the same WiFi network, so don't worry about missing that important text or email.
SOURCE Power (App Store)