Apple wants to create unibody earbuds using ultrasonic bonding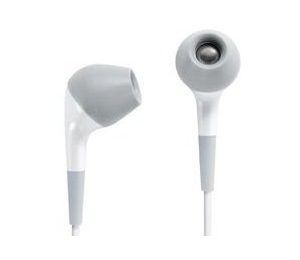 The earbuds Apple ships with the iPhone and iPods aren't that great looking. Most people upgrade those earbuds to something that offers better sound and a better appearance. I've always thought it was interesting that as much effort and time that Apple puts into designing phones and other gadgets that look good, its earbuds always looked mundane to me.
Apparently, Apple is ready to change its earbud design and is looking to build unibody earbuds using something called ultrasonic bonding. Apple's big on unibody with its MacBooks using a unibody design and rumors pointing to the next iPhone using a unibody. A new patent application has surfaced called "Ultrasonically Welded Structures and Methods for Making the Same." The application talks about how components can be welded together to form a seamless look.
This is more like a faux unibody in reality, because with the small size of earbuds and all the different components inside like cables, jacks, microphones, and speakers, I'm not sure you could build a set of earbuds with a true unibody. The patent app says that once complete, the process would create what appears to be a seamless unibody structure even though the earbuds could include two different component pieces that were welded together. The pieces will be combined in a way that could form a visible weld that would be later sanded and polished to appear one piece. That sounds so much more appealing design wise than the white plastic units we are used to seeing from Apple.
[via AppleInsider]