Apple Wallet already supports a number of different cards, whether those are credit cards, loyalty cards, coupons, or transit passes. Today, however, Apple is beginning a pretty major expansion for Wallet by rolling out support for student IDs. At first, this launch will be small-scale, but of course, the hope is that more universities begin supporting Apple Wallet on a wider scale in the near future.
For now, student ID support in Apple Wallet is launching at three universities here in the US: the University of Alabama, Duke University, and the University of Oklahoma. If you attend one of those universities and you have an iPhone or an Apple Watch, you can now add your student ID to Wallet and begin using it like you would a credit or debit card through Apple Pay.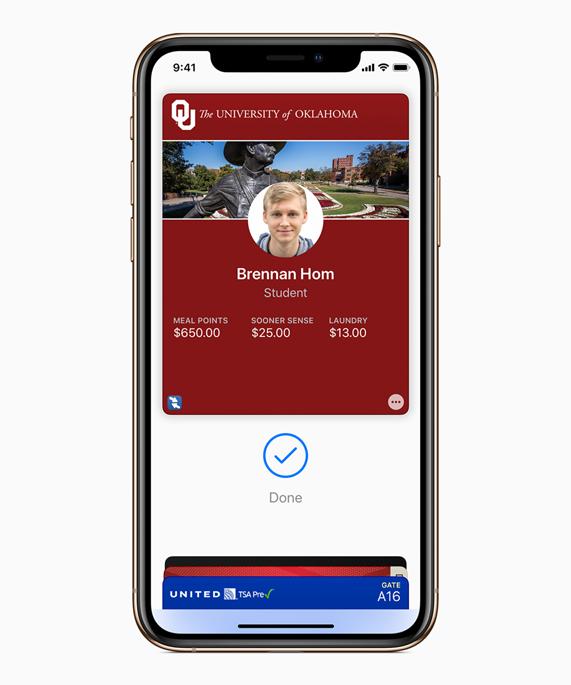 Not only does this mean that you can pay for things like food and laundry using NFC, but you can get also gain access to buildings around campus without needing to have your physical ID on you. Apple says that you can use your student ID on iPhone or Apple Watch anywhere you'd use your physical card, even if that location is off campus – all you need to do is hold your phone up to the reader where you would normally swipe your card.
When you consider that iPhones are very popular on many college campuses, it's easy to see this support for student IDs taking off quickly. Of course, in order for that happen, Apple needs to bring this functionality online at many more campuses across the country.
Apple is apparently working on just that, as it says in today's announcement that three other universities – Johns Hopkins, Santa Clara, and Temple – will support student IDs in Apple Wallet by the end of the year. From there, we can expect this capability to expand even further, so stay tuned for more.