Apple TV unboxing shows off Siri Remote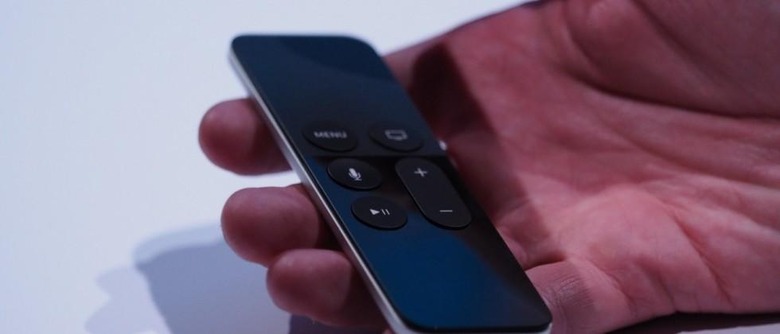 Earlier this month Apple unveiled its new line of products including the revised Apple TV. We spent some hands on time with the new Apple TV and found it to be a nice update. It's about the same size as the old Apple TV with the main difference being that it's a bit thicker and it has that new Siri remote.
Another cool feature is support for Bluetooth controllers letting you play games with console-style controls right on your TV. The Apple TV isn't set to ship until October, but the first unboxing has turned up on YouTube showing the device in the wild.
Inside the box of the new Apple TV is the unit itself, fancy Siri Remote, lighting cable, and a power cable. The new Apple TV has on the back a power connector, USB port, HDMI 1.4 port, and a 10/100 Ethernet, Apple still hasn't moved to gigabit Ethernet.
WiFi supports up to 802.11ac and the remote has a metal back and looks a lot like an iPhone minus the display screen. The track pad area is glass and the Lighting cable is for charging the remote. The new Apple TV doesn't include much in the box; you will need your own HDMI cable. Check out the video below and see the unboxing for yourself.