Apple TV gets price drop to $69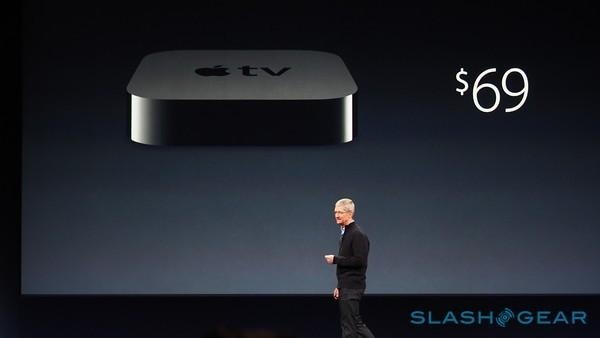 Today at Apple's event, we started off on a strange footing. Rather than leap right into the Apple Watch, CEO Tim Cook lead off with Apple TV. Not only will Apple TV users have access to HBO Now exclusively, Apple is also dropping the price. Rather than $99, Apple TV will cost a mere $69. The price change is in effect immediately, so if you need a new streaming device, "now's the time", says Tim Cook. It might not be, though.
According to a recent rumor, Apple TV is getting a hardware refresh at WWDC. Though not much is expected to be different internally, the hardware is said to get slimmer and sleeker at WWDC.
Keep that in mind before you buy. If space is a concern, a slimmer Apple TV might be appealing to you. Still, Apple TV is pretty small, and about the size of other streaming boxes. For $69, you can't get much better, either.
Even more attractive is HBO Now, which is exclusive to Apple TV. While sleek new hardware is fun, the content it streams is much more exciting, so non-Apple TV users might want to go snap one up soon.
Were in San Francisco, bringing you all the best form today's event. Stay tuned for more throughout the morning!