Apple TV camera hint surfaces in job listing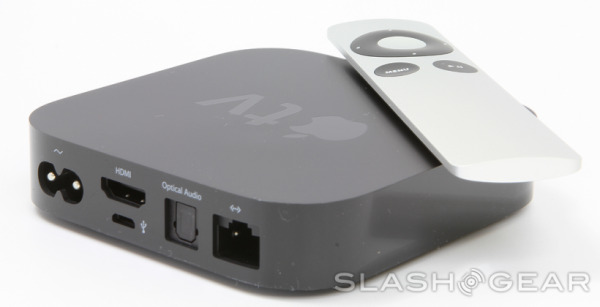 Job listings recently posted on Apple's website are putting out a call for professionals to join the company's Camera Software team, which isn't notable in and of itself. Nestled within the job descriptions, however, is a mention of the Apple TV, hinting at a camera-equipped future for the device.
There are a few different positions open within the team, and each serves the same general purpose: to provide the "capture and camera foundation" across Apple's devices, of which the ones you would expect are listed — iPad, iPhone, etc. — as well as the Apple TV, which does not, in its current form, have a camera.
The listing goes on to say, "Combining cutting-edge software techniques with next-generation hardware, IMG takes the media experience to the next level." Though the jobs listings aren't enough on their own to confirm a change to Apple TV in the future, it could hint at what the company is up to.
A camera-equipped Apple TV would likely offer motion control for users, then, speculation fueled by the relatively recent purchase of PrimeSense, a company known for its motion-tracking technology. Of course, it is also possible the job listing was simply an all-inclusive stock paragraph that is applicable to many positions, not necessarily providing specifics on any single one.
SOURCE: Apple Insider