Apple TV adds new channels, YouTube refresh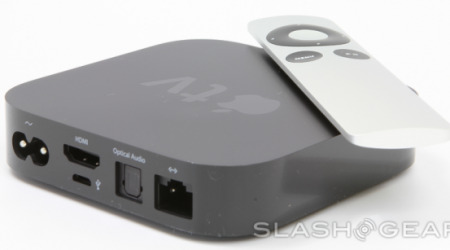 Apple TV is seeing some new channels today, as well as a totally refreshed version of an old favorite. The most notable news for Apple TV today comes via Google, which have upped the YouTube ante and re-worked the channel altogether. The new-look YouTube brings it into focus with Google's other YouTube properties scattered throughout other streaming properties, with a full searchable database and easy-access subscriptions. It also has ads, which means you'll now have access to the full library of content.
For a video on the new-look YouTube for Apple TV, check out the video below. While Google glosses right over ads via videos, they do say you'll be able to watch all of YouTube, so there's that.
New channels include Fusion, which are making a big push to offer "a unique mix of smart and irreverent original reporting, lifestyle and comedic content." Conde Nast has "The Scene", which seems as though it will be a aggregate channel for all their properties, while UFC is bringing their subscription service to Apple TV. Dailymotion, a French YouTube competitor, is also on board.
Apple coyly promises more from Apple TV, and it's unlikely they were talking about YouTube ads. Recent updates suggests Apple TV is poised to become the home automation hub for MFi products, taking on Quirky's Wink for most consumers.
Apple TV has also not undergone an update in some time, so we're hoping to see new hardware sometime in early 2015, too.
Via: Re/Code